Who Are The Youngest Lottery Winners?
Everyone dreams of winning the lottery someday. We all imagine a day where we wake up only to receive the news of winning the lottery. However, this form of gambling has very slim chances of winning as the odds have jumped to 1 in 45 million today. Instead, you are most likely to find a four-leaf clover, become an astronaut or repay all your student loans!
Yet, people still buy lottery tickets in hopes of taking the grand prize money home. A statistics report of 2018 suggests that 75 percent of the lottery players belong to ages 45 to 54 in the United States. Most of the people in the younger generation indeed choose to invest their time and money elsewhere.
Young people are not as ambitious or enthusiastic about participating in the lottery. But it does not mean that there are no youngsters that have managed to win the lottery. These people have proved that hitting the jackpot does not have any age limitations.
Many of these young millionaires now live luxurious lives. Others became too overwhelmed with it soon after. Here are a few names of the youngest lottery winners of all time:
Callie Rogers (16 years old, £1,875,000 Win)
Being only 16 and winning approximately £1,875,000 was a dream Callie Rogers never imagined. In 2003, Callie, a typical teenage girl, causally participated in the lottery to become Britain's youngest jackpot winner. Living in foster care, she was thrilled to discover the large sum of money that all belonged to her.
Callie quit her job as a checkout assistant and started living the ideal luxurious life. But, being sixteen does not mean you are wholly mature to control your finances.
First, she spent money improving her appearances, purchasing from luxurious brands, and even opting for surgeries. She bought expensive sports cars worth £ 85,000. Then, she traveled to costly destinations such as Paris, Mexico, and Euro Disney. Callie was overspending not only on herself but on her family, friends, and boyfriends as well. She also started doing drugs, wasting at least £250K on them.
Today Callie Rogers is 33 years old and living off of benefits. She admits that winning the lottery at such a young age was a lot of responsibility, and the riches sent her into a downward spiral in life. Now, she has called out the National Lottery to raise the age limit to 18 so that no one suffers like her.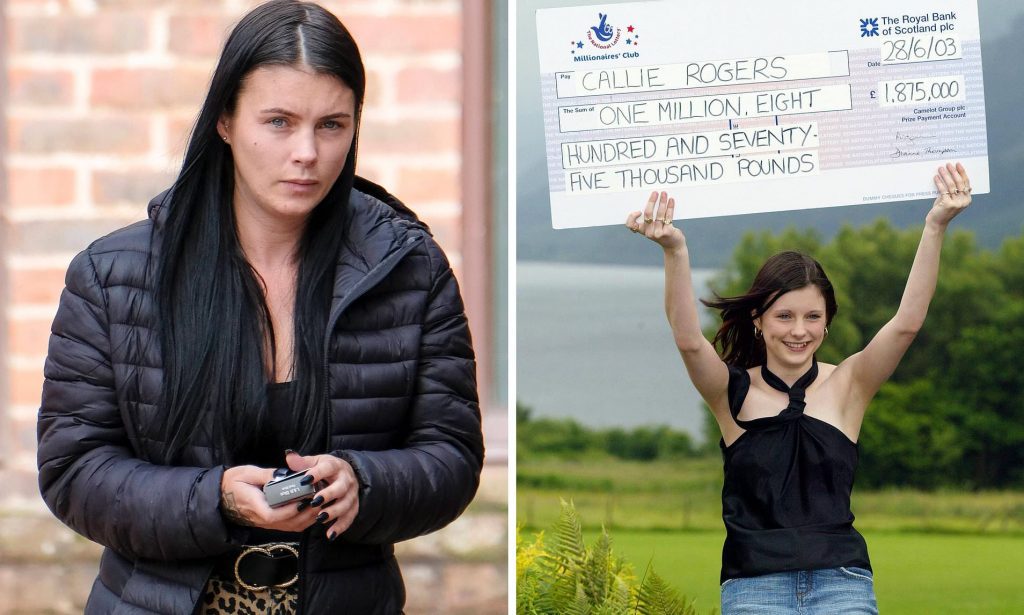 Tracey Makin (16 years old, £1,055,101 Win)
While Callie Rogers ended up with nothing, Tracey Makin from Ireland took a mature approach. At 16, Tracy was only a supermarket employee who tried her hand at the lottery. She used the Lucky Dip option on the UK National Lottery to get hold of a randomized combination of numbers on her ticket.
When Tracey first reviewed the ticket, she thought she won only €10. But after claiming the ticket, she took home £1,055,101, an incredible amount she never dreamed of winning.
Unlike splurging it all out, Tracy Makin's parents managed her winnings appropriately. She invested most of her money in investments to secure a higher profit for her future. Today, she is said to hold a modest office job, and although she may not have sports cars or the top branded clothes, Tracy does not regret her lottery win.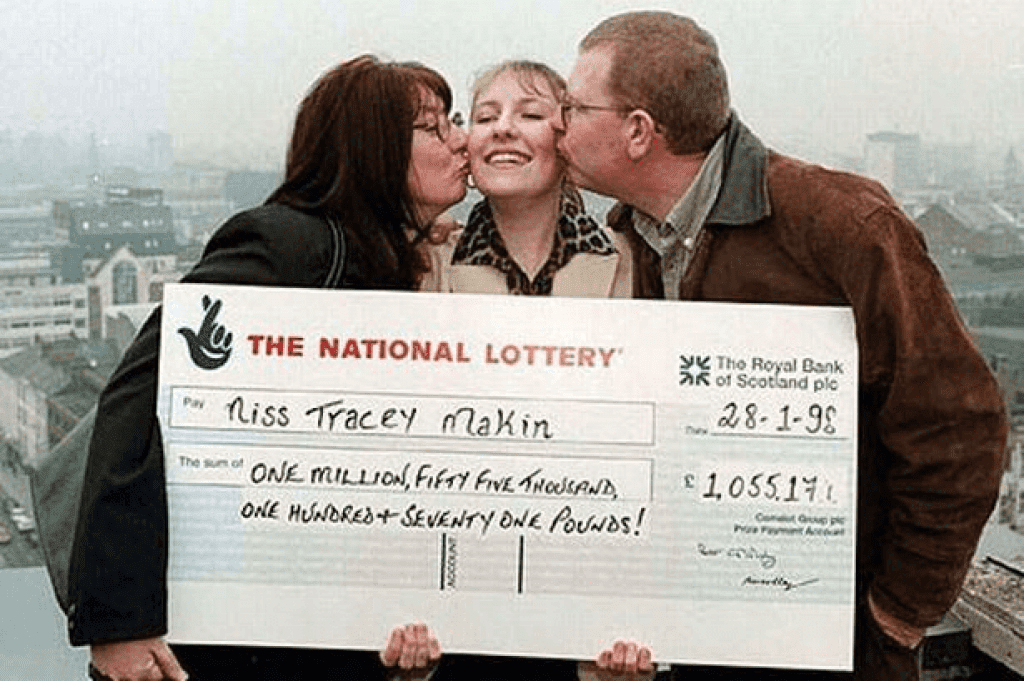 Jane Park (17 years old, £1 Million Win)
Jane Park, who worked as an admin temp, became Britain's youngest EuroMillions winner when she scooped £1 million at 17. It was the first time Jane played the lottery and proved that luck is highly crucial.
The millionaire gained attention for winning in 2013, which did not stop her from going on a shopping spree. Yet another young lottery winner, Jane, did not have anyone guiding her financially. It resulted in Jane purchasing some pretty expensive things. These included luxury cars such as a BMW (£25,000) and a Range Rover (£18,000), various designer clothes, plastic surgeries (worth £50,000), trips to exotic destinations, and an expensive three-bedroom home.
However, these materialistic things did not keep the millionaire out of misery and danger. Jane Park was threatened with acid attacks on multiple occasions while hackers also tried to extort money. Moreover, she faced charges for drink driving and even lost £100,000 on a business venture.
Now in her 20's, Jane believes that the big win changed her life for the worse. She stated that the age of 16 is too low for anyone to win the lottery and is presently considering suing the lotto bosses.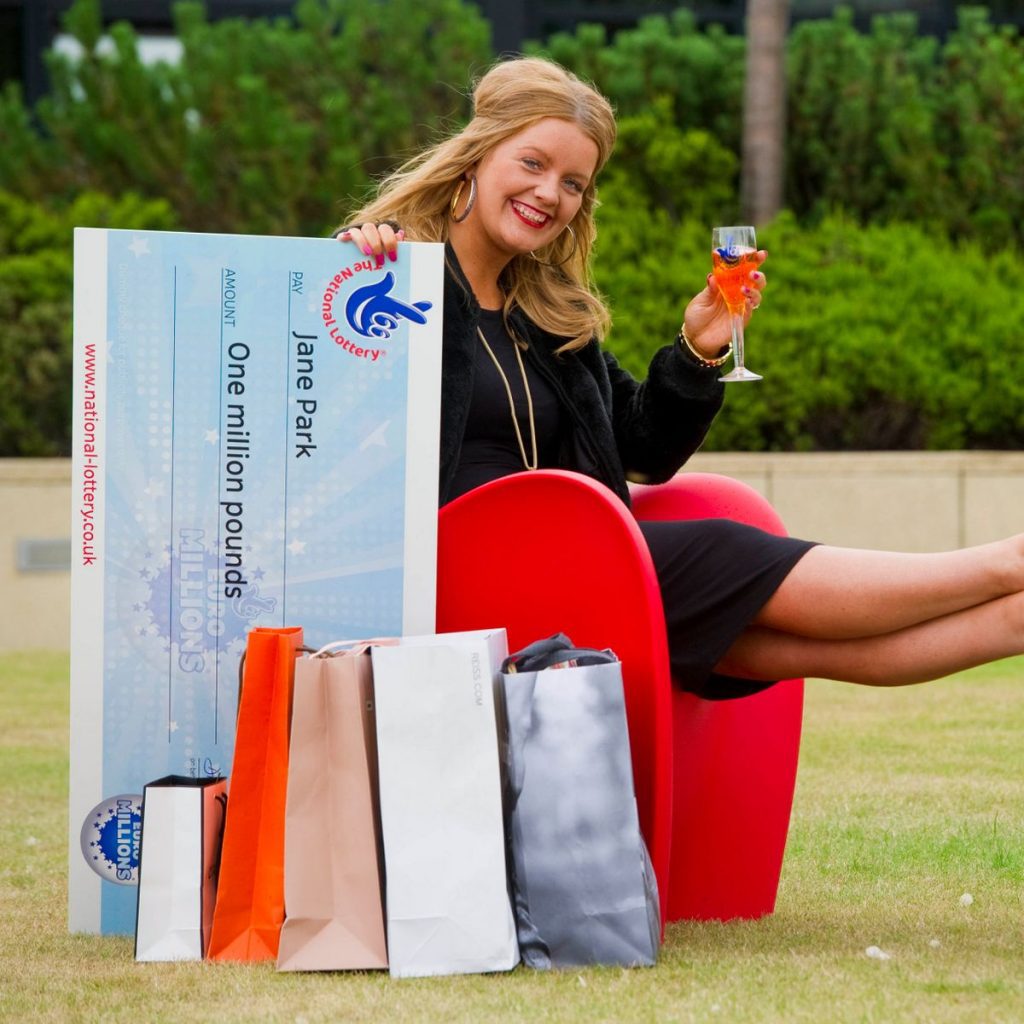 Stuart Donnelly (17 years old, £2 Million Win)
Stuart Donnelly, a 17-year-old from Scotland, took home a whooping £2 million lottery prize from a £25 million jackpot in 1997. Before he struck gold, Donnelly was a college student studying a pharmaceutical course and worked at a chemist shop as a part-time job.
After becoming a millionaire, Donnelly treated all his friends to a trip to Thailand, bought an executive seat worth £ 20,000 at Celtic Park to watch a football game, and gifted a £ 90,000 house for his divorced mother. Donnelly also donated £15,000 to Yorkhill hospital in Glasgow, where his younger brother received treatment for a genetic disorder.
Donnelly himself purchased a secluded villa where he took care of his father, Daniel, who was suffering from polio. Unfortunately, after Stuart Donnelly's big win, Daniel passed away two years later.
Donnelly was left all alone in his mansion and became increasingly reclusive. He often expressed the pressure and the unwanted attention he felt after winning at such a young age. In January 2010, Stuart Donnelly was found dead in his luxurious house at the age of 29. Reports state that his death occurred due to natural circumstances.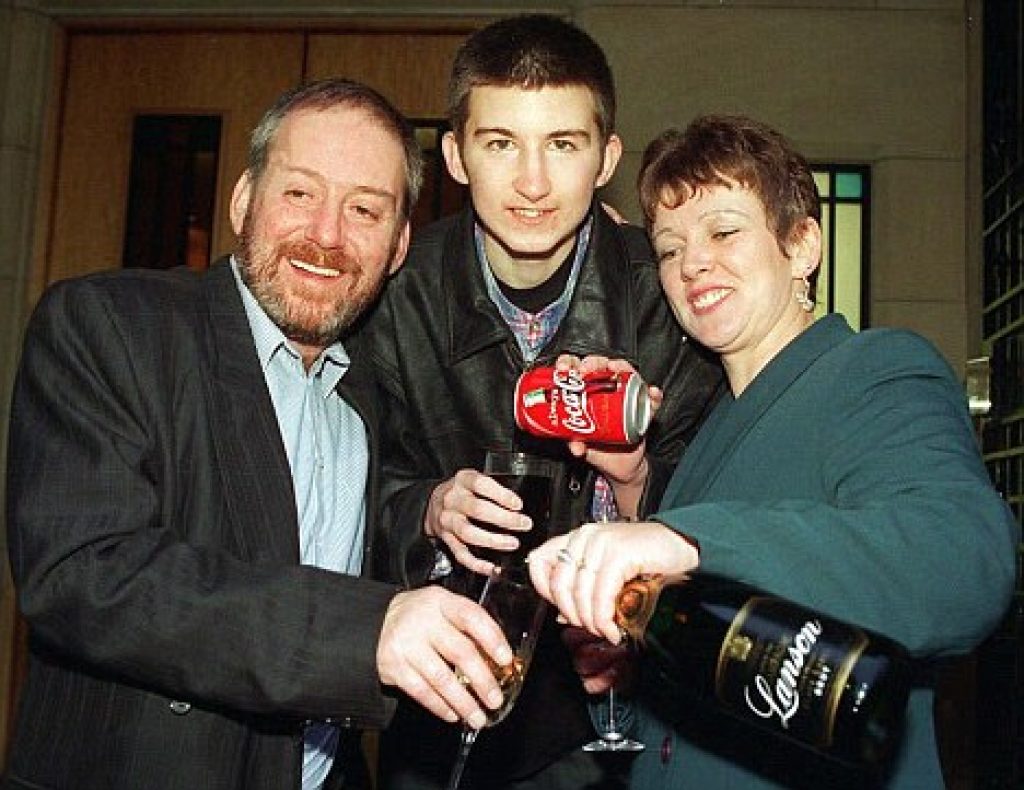 Robert Salo (18 years old, £1000 / week for life win)
Robert Salo, a resident of Brooklyn, was an ordinary 18-year-old high school senior. It was until he bagged a $1000 a week for life jackpot from a ticket he bought impulsively in 2012. No one guessed Salo would beat the 1 in 7,896,000 odds to become the youngest winner of the game. For his entire lifetime, Salo will receive $1000 weekly.
Salo was one week away from graduating high school when he hit the jackpot. Wanting to go to a good college, Salo did the most responsible thing and invested the fortune towards his education. Instead of partying or traveling like other lottery winners, he managed his money wisely.
As Salo did not have enough money to spend on a good university, he thought about abandoning his goal of becoming an electrical engineer. After winning the lottery, he settled on attending an out-of-state college to fulfill his dreams. He set a great example of how a young lottery winner can manage the winning sum instead of splurging all out.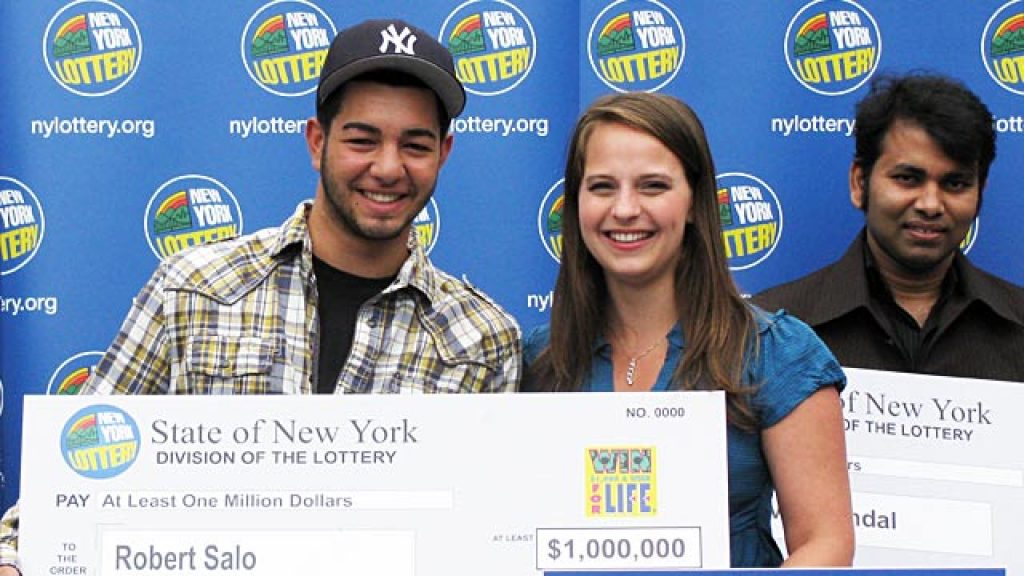 Ianthe Fullagar (18 years old, £7 Million Win)
Cumbria resident Ianthe Fullanger won a massive share of £102 million EuroMillions jackpot back in 2008. The 18-year-old teen who was working as a waitress took home £7 million.
Ianthe's first reaction was denial, as she thought she had only matched three numbers. After checking it carefully, she immediately panicked and protected the ticket to avoid losing it. When she scooped in her winning, the exact amount reached £7,055,142.
Soon after becoming a millionaire, Ianthe traveled to different places, purchased a new car and a home, and provided a comfortable life for her mother. In the midst of this, she never strayed away from the path of studying law in a reputed university.
Although these may be rumors, several sources report that Ianthe Fullagar was named the 27th richest person in the UK on the 2010 'Rich List.'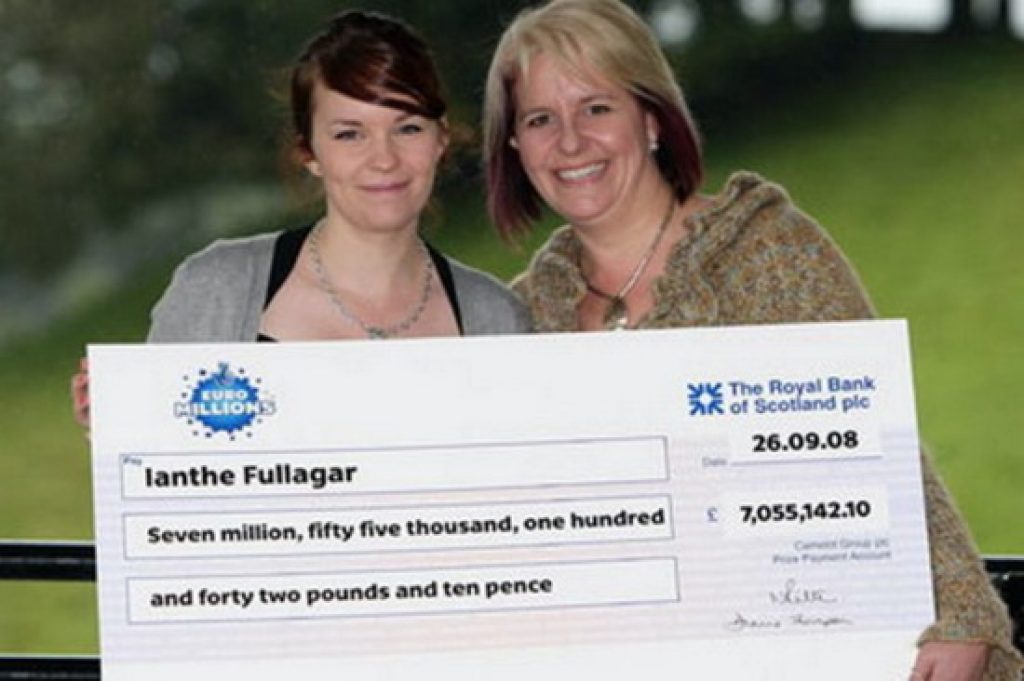 Charlie Lagarde (18 years old, CAD 1000 / week for life win)
In 2018, Charlie Lagarde brought herself her first-ever lottery ticket and a bottle of sparkling wine to celebrate her 18th birthday. As luck was by her side, her 18th birthday became as memorable as any other when she won Loto Quebec's Gagnant à Vie Game.
Charlie scooped the top prize of CAD 1000 a week for a lifetime. She had the choice of receiving a lump sum of approximately CAD 767,000 or a weekly payout for life.
The winner waited a couple of weeks to choose from the options and even consulted with a financial consultant. Then, she made a wise decision which experts also approved; Charlie accepted the tax-free weekly payout for a lifetime depending on her age.
The teen said that she intends to invest her money in education and also enjoy some traveling. So, Charlie went ahead and purchased a brand-new camera to fulfill her dream of becoming a photographer for National Geographic.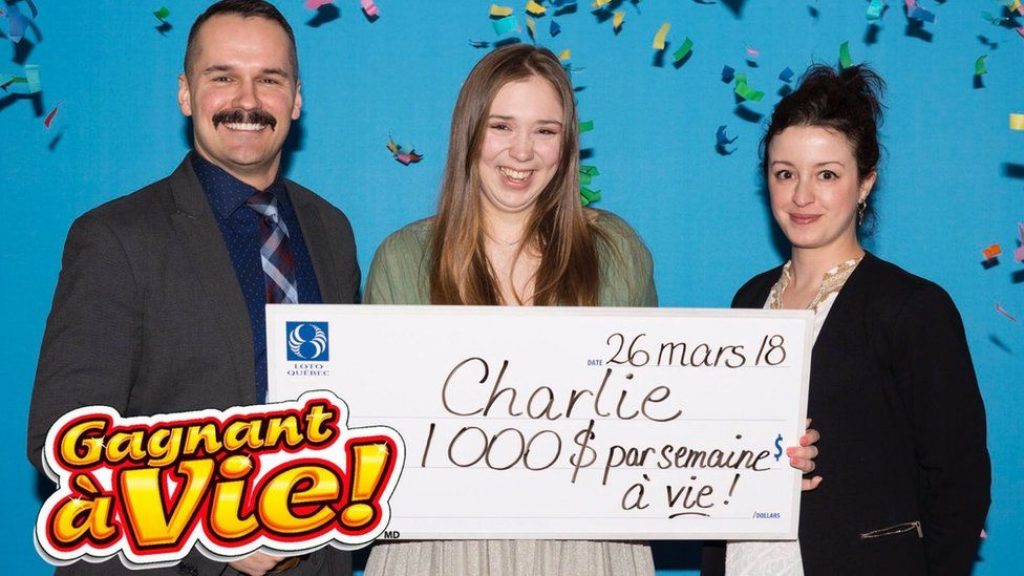 Jay Vargas (19 years old, $35.3 Million Win)
South Carolina's Jay or Jonathan Vargas, a former construction worker, knew how to play the Powerball and was interested in the lottery. In 2008, he won the $35.3 million US Powerball jackpot at the age of 19. Vargas exclaimed that he saw the matching numbers in his vision and that God helped him win.
When Vargas was at the construction site, he had the vision for the Powerball in his head. He rushed to write the numbers down on the napkin. Moreover, all the main numbers Vargas envisioned were the ages his mother and siblings were turning at that time.
To maintain his newfound wealth, Vargas enrolled himself in a financial course. He further invested his money in a wrestling TV show and several other business ventures. Unfortunately, it did not pay off well as the TV show only lasted one season while his other investments also failed.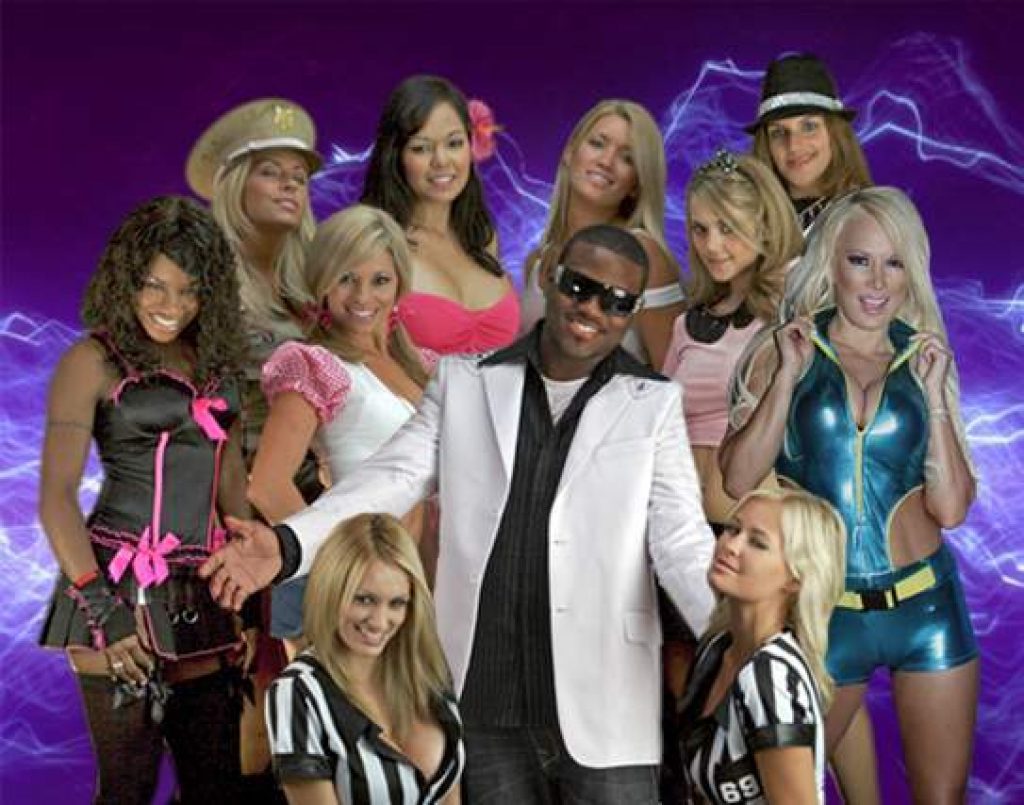 Leah Sumray (21 years old, £1 Million Win)
In 2009, 21-year-old Leah Sumray won £1 million from a scratch-off card. Just as she won, Leah did not hesitate to pack her bags and leave immediately to vacation in Fuerteventura.
She was arrested at Bristol airport when she returned and jailed for 14 days. It turns out Leah was due to testify and provide evidence against a man on assault charges in Cornwell. Instead of turning up, she decided to vacation. She also had to pay a £200 fine.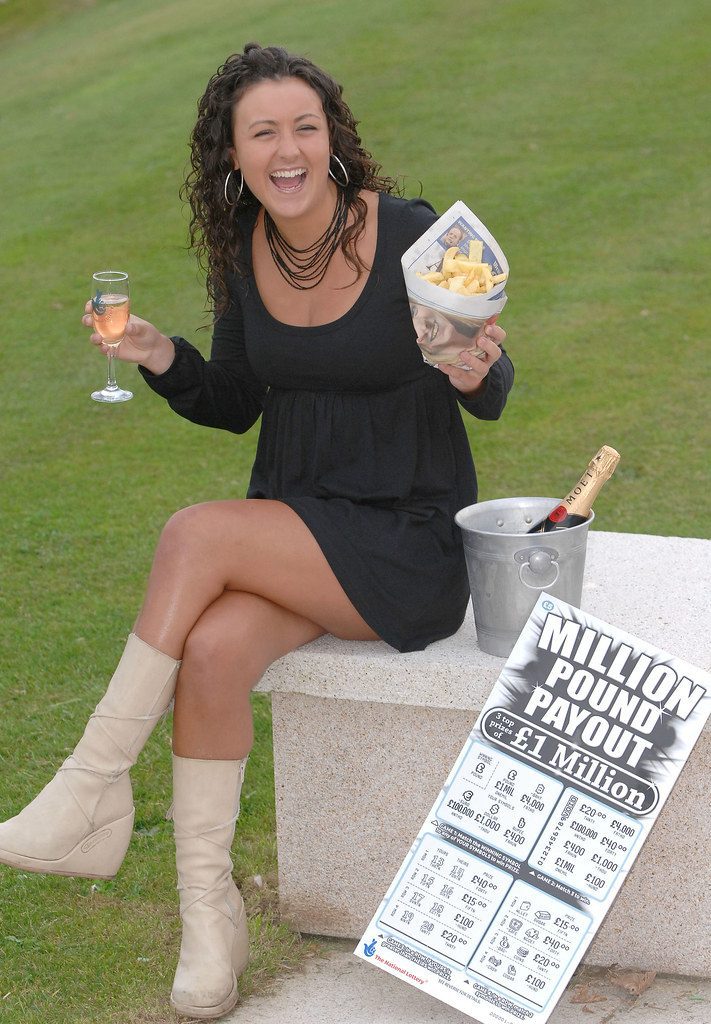 Farrah Slad (21 years old, $150 Million Win)
Farrah Slad is the youngest Powerball Jackpot winner of all time in 1999. Farrah, who was 21 years old, had two weeks left on her lease and was looking for a place to stay. She had only $20 at that time, where she brought $15 worth of gas, and the remaining $5 went into buying Powerball tickets. While having dinner with her family, Farah and her parents taped the news and discovered she won $150 million.
Farrah Slad soon became a massive sensation after winning the extraordinary prize. She purchased cars, had expensive outings with friends, bought her first house, and enjoyed her life. But, years later, Farah still recalls how scary it was as a lottery winner and that she often wished she had never won at all.
Presently, Farrah lives in Minnesota with her husband and children. She works at an NGO and volunteers in the local school as well.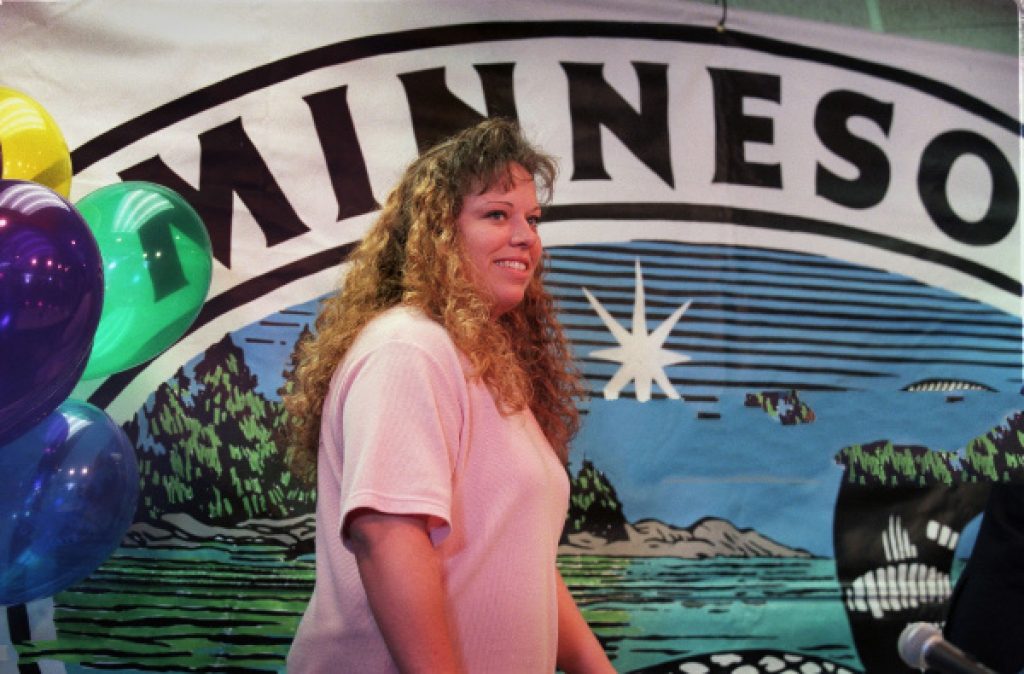 Matt Topham and Cassey Carrington (22 years, £45 Million Win)
Childhood sweethearts Matt Topham and Cassey Carrington were just 22 when they bagged £45 million payouts at the EuroMillions. They wasted no time in purchasing a new house, cars and going off on holidays.
However, the couple splurged on their family and friends. They took them off on trips and even built a brand new house for Matt's best friend. Matt and Cassey soon got married, and two years after winning the lottery, they welcomed their first child.
The couple did have some ups and downs when they couldn't move to their grand seven-bedroom mansion, which was the first home they brought. Nevertheless, Matt and Casey are doing much better than other lottery winners today.
In 2019 Matt Topham was involved in fatal crash during Christmas day but luckily for him the jury cleared his verdict.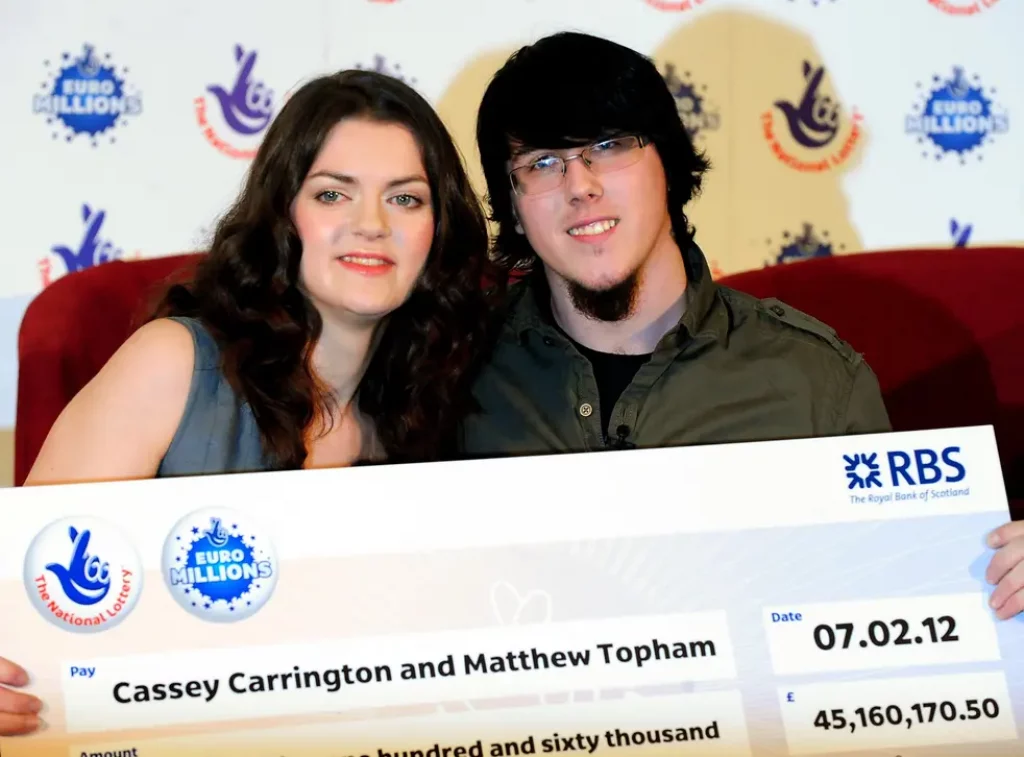 Manuel Franco (24 years old, £768.4 Million Win)
Manuel Franco from Milwaukee is one of the youngest and biggest Powerball winners of all time. At 24 years old, Franco won a staggering $768.4 million, the second-largest jackpot in the lottery.
Since his 18th birthday, Franco had been very passionate about winning the lottery and regularly bought the tickets. He was determined to win, and after years of trying, Franco achieved the jackpot prize in 2019.
James Franco stated that he had a good feeling he would be the winner on the eve of his win. He opted for a single lump sum and, after paying the taxes, was left with $ 326 million. Franco, now a multimillionaire, hired a team of financial advisors to help him manage the money. He expresses that he wants to live his life as normal as possible.
James Franco also features on our Biggest Lottery Winners list.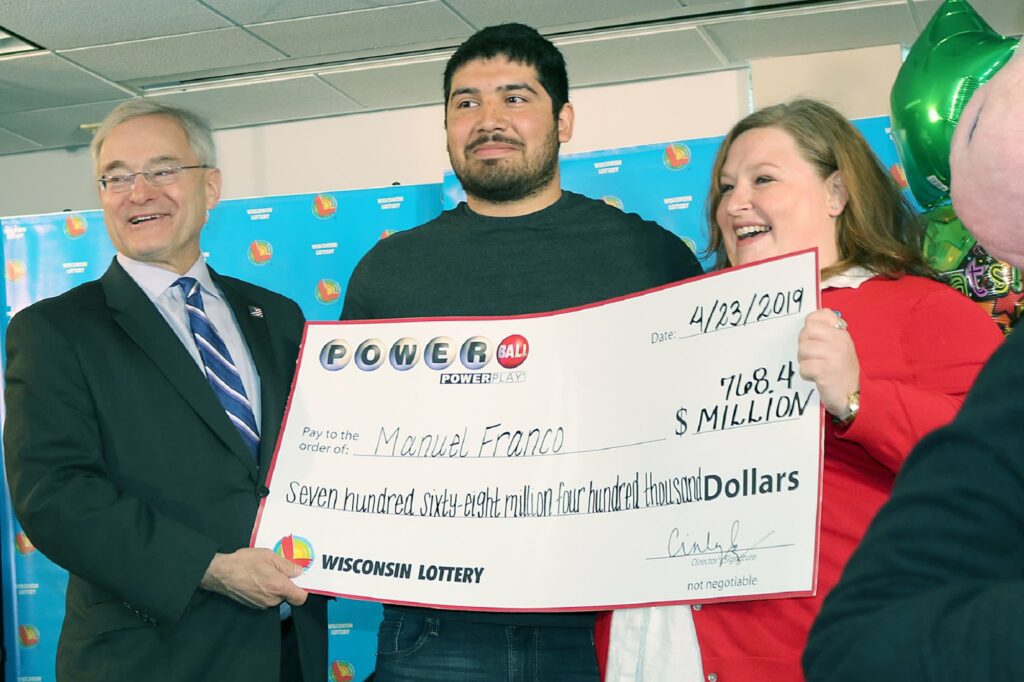 Final Thoughts
As much as winning the lottery is exciting, it also comes with a lot of responsibility. The stories of these young lottery winners can help one realize that hitting the jackpot is not equivalent to living a comfortable and lavish life. Winning a lottery can be a life-changing moment. But it's something else to be able to hold on to the money.