8 Biggest Lottery Winners
There is nothing more rewarding as winning a lottery. It's basically just tons of money that you get without any effort. You just need to buy a lottery ticket and ensure that lady luck is on your side. But some people struck the best luck ever and became the biggest lottery winners! Who are they?
Contrary to popular belief, winning a lottery is not as easy as it sounds, and it isn't based on sheer luck. And most lottery players will agree to this. Winners have claimed that there is a specific strategy that you need to implement, and there are techniques that come in useful in order to increase your chances of winning or hitting the jackpot.
Richard Lusting, who has won the lottery seven times in the last two years, admits that he was in debt six weeks ago, but after winning a total of $1,047,060.50 and a jackpot of $842,151.92, he is now living the life that he had always dreamt of, maybe even more. In his book, "Learn How to Increase your Chances of Winning the Lottery," Lusting writes about how he discovered that there are some trends in lottery games that he has seen over nearly two decades of playing. As a result, he devised ways to increase his chances of winning.
He fine-tuned his strategy, and the odds of winning began to tilt in his favor. He started by earning a paltry sum of $50, which increased to $100, till he won his first big prize, after which the winning never stopped. By his third win, he realized that he had mastered the strategy behind cracking the lottery code.
Like Robert Lusting, there are plenty of other lottery players who scored big at this game at the most unexpected time. But what happened to these people, and what is their story? Did winning the lottery solved all their problems and changed their lives completely?
Some of the biggest lotteries won in the history of the United States
Let's look at some of the biggest jackpots won in the history of the United States, ranked from lowest to the highest:
8. Powerball – $590.5 million (May 18, 2013)
Gloria Mackenzie from Zephyrhills, Florida, who was 84 at the time, won the whole jackpot on May 18, 2013. However, as she recounted, it was the compassion of a stranger that enabled her to win the reward.
She told CNN after winning, "Another lottery player was kind enough to allow me to go ahead of them in line to purchase the winning quick-pick ticket."
MacKenzie upgraded to a $1.2 million beachside estate in Jacksonville, Florida, from her run-down $30,000 rental unit following her big win. MacKenzie reportedly gave a $2 million donation to a Maine high school for installing new roofs. She had also promised to split a part of her money with her son Scott.
Like most other lottery winners, the benevolent old lady Gloria Mackenzie has preferred to maintain her privacy. Not much is known about her life except the above.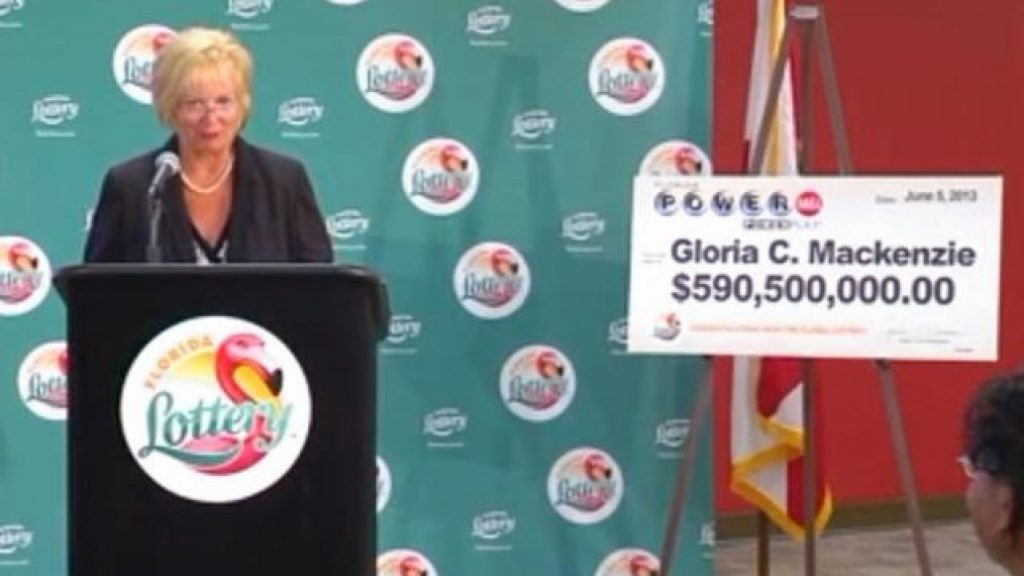 7. Mega Millions – $648 million (December 17, 2013)
On December 17, 2013, this jackpot was split between Georgia's Ira Curry and California's Steve Tran.
Ira Curry took home a whopping 120 million after taxes. Curry said she placed her wager based on some family birthdays. Nobody has a clue about what she's up to now or what she did with all that money. Curry and her family just vanished shortly after her monumental win.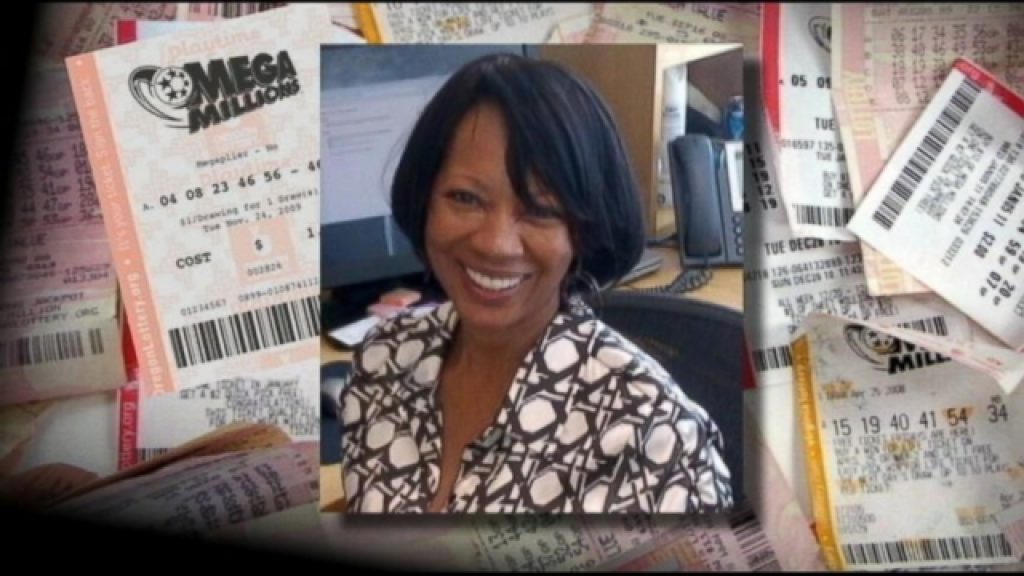 Tran, who was working as a delivery driver at the time, called his boss right away and haughtily said that he's not coming back to work today, tomorrow or ever. He made sure to stay out of the limelight after his big win. Nobody knows about his whereabouts.
6. Mega Millions – $656 million (March 30, 2012)
On March 30, 2012, the prize was split between three winning tickets, as was the case with many huge victories.
Merle and Patricia Butler, a retired Illinois couple, received a share of the money.
Another third was claimed by a group of friends from Maryland known as the "The Three Amigos."
Although the name of the 3rd winner was never revealed, the ticket was purchased in Kansas.
Before claiming their award, Merle and Patricia Butler, like the Acostas, sought legal and financial advice. They seemed to be following their legal team's advice, based on their withdrawal from the spotlight. After all, if a lottery winner is frequently in the news, it's likely that they're doing something wrong. The Butlers received a $157.8 million flat sum payment for their victories, and they haven't been seen in public since.
Sadly, the Butlers were unable to remain entirely out of the limelight. They, like the Acostas, had their names used in several other schemes.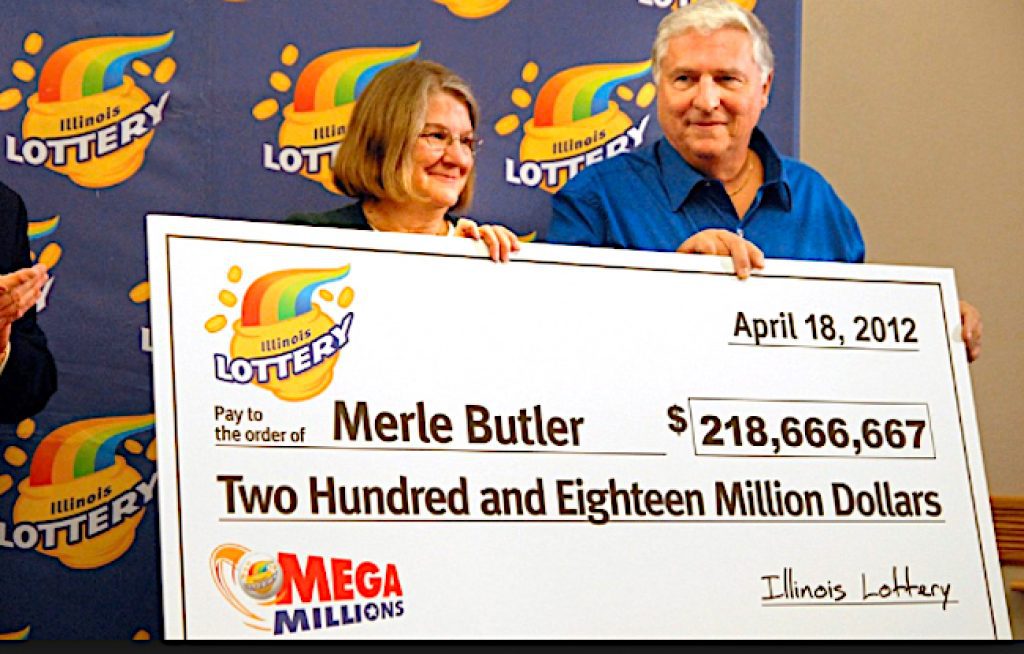 Calling themselves "The Three Amigos," the winners – a man in his 40s, a woman in her 20s and a woman in her 50s – pooled their money to buy 60 tickets. Under Maryland law, they can choose to remain anonymous and they intend to keep their riches a secret from the general public.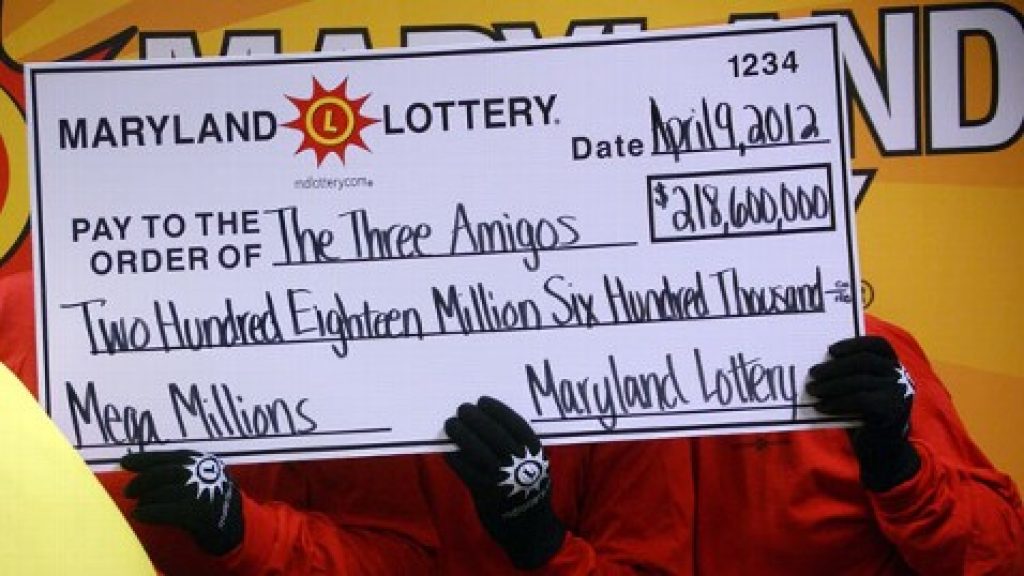 5. PowerBall – $758.7 Million (August 23, 2017)
On August 23, 2017, Mavis Wanczyk of Massachusetts bought the winning ticket, making her the most prominent single winner in North American history. She apparently quit her job after securing the huge win.
Mavis Wanczyk was the single winner of the US PowerBall draw on August 27, 2017. The 50-year-old mother from Massachusetts took home a lump payment of $336,350,655 after taxes because she had no one to split the award with. Scammers tried to use Mavis' name, but officials and the media discovered them immediately.
Mavis left her work at Mercy Medical Center in Springfield soon after the win, and rightfully so. Her present whereabouts and status, though, are unknown. Popular belief is that this is exactly how she wanted it to be.
When asked about what she would do with all that money, Mavis said she'd rather stay alone, hide in her bed, and think about what she wanted to do next now that she'd won. It appears that she got her wish, based on her constantly being missing in action.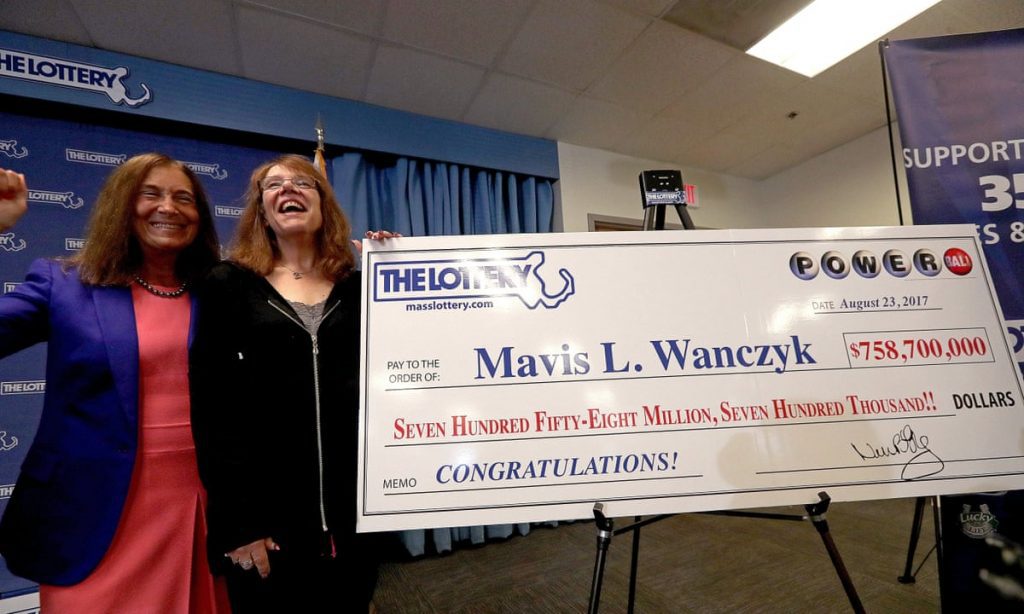 4. PowerBall – $768 Million (March 27, 2019)
Manuel Franco, from Wisconsin, won the March 27 drawing and took the cash option of $477 million.
He walked into the Speedway store and I purchased $10 worth of individual Powerball tickets. He said that he honestly felt so lucky that he did look up at the camera and wanted to wink at it cause he just had that lucky feeling.
After the win he said, that it felt like a dream and he was screaming for good 10 minutes while his heart was racing with all the excitement.
Manuel Franco also features on our Youngest Lottery Winners list.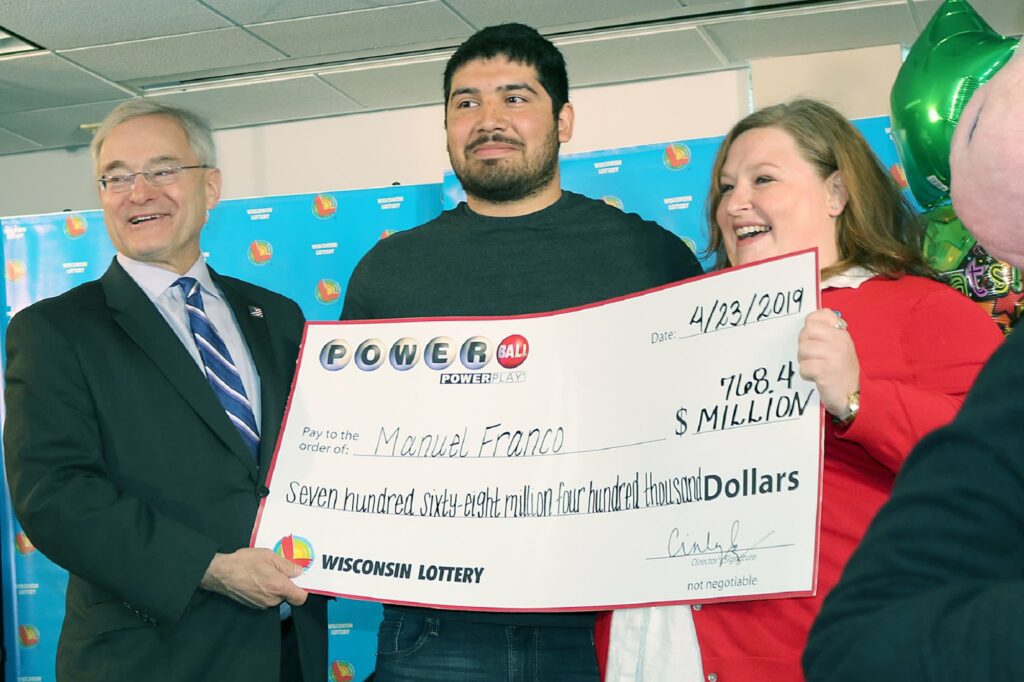 3. Mega Millions – $1.05 Billion (January 22, 2021)
Another super lucky winner bought his/her winning Mega Millions ticket in Michigan but we were not able to find out who exactly this person was.
2. Mega Millions – $1.5 billion (October 23, 2018)
The most fantastic jackpot payout to a single winner in US history was made in October 2018 to an unknown South Carolina resident who ultimately claimed it almost after five months. That too they chose to receive a one-time payment of $877,784,124.
1. Powerball – $1.6 billion (January 13, 2016)
Despite the fact that the prize was split three ways, none of the winners could grumble about splitting the record-breaking jackpot. The award was shared three ways between:
Tennessee's John and Lisa Robinson
Florida's Maureen Smith
and California's Mae and Marvin Acosta.
They secured their win on January 13, 2016, but they took six months to split and collect their rewards properly.
Before taxes, each of the three ticket holders received $327.8 million in a lump sum payout.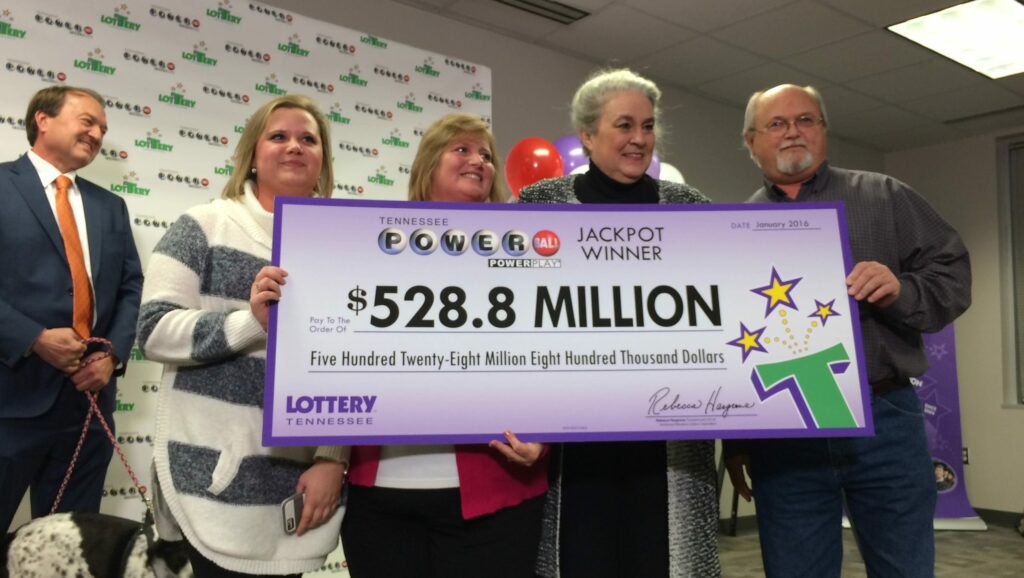 The Robinsons (John and Lisa) currently live in a $6.2 million 10-bedroom mansion two years after their huge win. Their magnificent property, which sits on a 320-acre lot and features a private lake and some of Tennessee's best views, is situated on a 320-acre lot. It also includes eight bathrooms with an extraordinary in-built home theatre.
This is quite contrary to what the couple had said right after they won the lottery. Initially, they had expressed their wish to keep their humble house in Munford. John especially noted that he wouldn't want a fancy place for all the trouble involved in keeping them clean.
While Lisa expressed her intention to continue working even after securing the win, she was treated poorly at work, for which she left the job. Due to this and multiple other reasons like friends and relatives constantly reaching out for money, the couple now prefers to stay indoors and secluded in their privacy.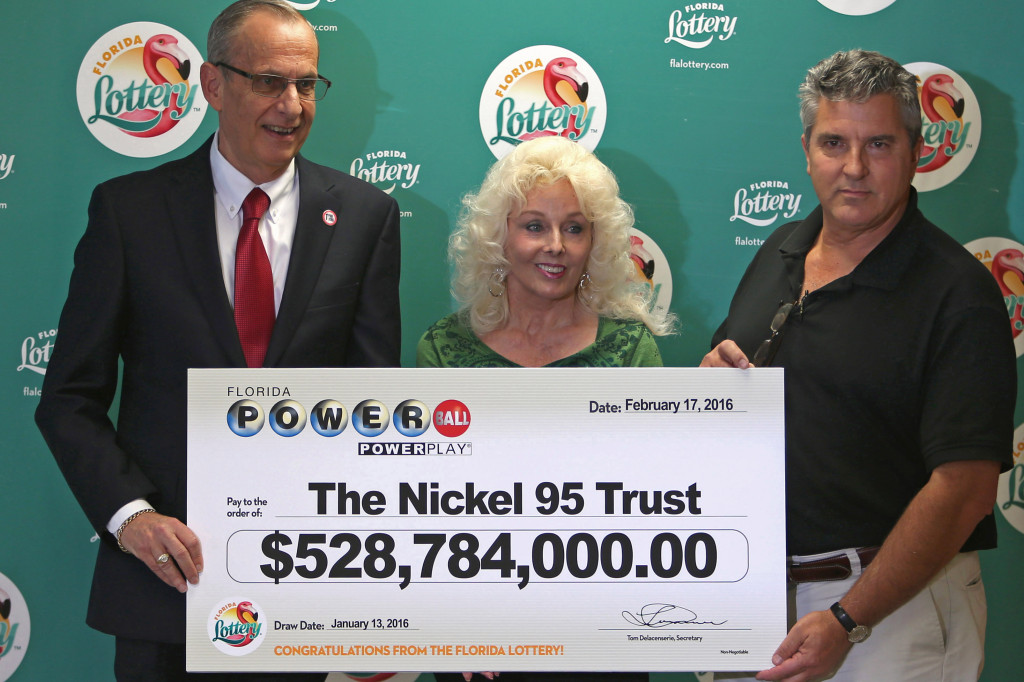 Unlike the Robinsons, Maureen Smith and David Kaltschmidt carry on with their everyday routines as if nothing significant had occurred. They have maintained a modest lifestyle after winning the Powerball, and in fact, the pair still plays the Powerball despite receiving a lump payment of $327.8 million. The couple hasn't splurged with their gains except for a $90,000 Tesla and a new SUV. They still live in their $3 million houses in Florida and continue visiting the same shops and restaurants.
The third party to claim 2016's $1.58 billion Powerball jackpot winners, Marvin and Mae Acosta, have been silent since their big win. The Acostas continue to maintain a low profile nowadays. Their decision to keep out of the spotlight appears to have paid off: as soon as they announced their intent to start a charity, scammers pounced. Scam letters purporting to be from the Acostas began to arrive in the mail. Even a website called AcostaFoundation stole off the Bill and Melinda Gates Foundation website. It's not surprising, given that they took over six months before claiming their prize. The Acostas didn't want any attention at the time, and nothing has changed in the intervening two years.
The lives of lottery winners are complicated.
These are some of the well-known lotteries that have been won in the United States. Although many winners choose to live an exotic life with their lottery money, the most common thing about winners is that they decide to disappear. When someone secures a big win, the media uplifts their ordinary person identity to celebrity status.
Perhaps, most people don't like this attention that they receive just out of sheer luck. Some also don't like it because lottery winners have everyone calling in from unwanted neighbours to long lost relatives. Depending on where you live, you may have to fear for your safety as well. It's why many lottery winners make the move out of town when they win.
It is a myth that all lottery winners just live happily ever after, and they have nothing else to worry about. Even if they have millions of dollars at their disposal after hitting the jackpot, these people still have to face many challenges. Unlike celebrities, we must not forget those lottery winners just get famous for their sheer luck, and before winning the lottery, they were regular people like you and me. Lottery winners still have to face challenges in their everyday lives and are not any different from us.
Winning the lotto wasn't the golden ticket that many of these people had hoped for. Some people may have had it easier than others, but these examples show that having a lot of money doesn't make you immune to life's difficulties.


8 Biggest Lottery Winners in the World