Lotto Pro Review
Here we have another lottery software to review. This time it's a Windows-based lottery program called Lotto Pro by Data Solutions.
Are you among those who believe that winning lotteries is not entirely dependent on luck? Do you prefer to use carefully selected numbers using various draws analysis to predict your winning number combinations? If answered yes, then you may be interested in reading more about this product.
If you are looking for ideas for improving your odds of winning, you can never go wrong with good lottery prediction software. And Lotto Pro is among the few ones out in the market that many players can rely on. If you are wondering if it does what its developers say, this Lotto Pro review will make it clear. So let's go straight to the facts.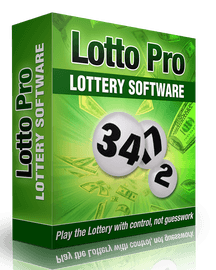 What is it?
What is Lotto Pro?
As their website name (Windows Lotto) suggests, it's a Windows-based program so it only runs on Windows OS which is the first limiting factor we found and could be a real problem for people not having a Windows machine.
However, MAC users can still use it under the VirtualBox, BootCamp, or other similar programs where you can install your version of Windows OS and then run the program from there in emulation. If this is too technical for you and you don't have a Windows machine, I suggest trying some other web solutions like Beat Lottery which don't rely on any particular OS since they run fully in your browser.
Lotto Pro is compatible with Windows OS versions, including Windows XP, Vista, 7, 8, and 10.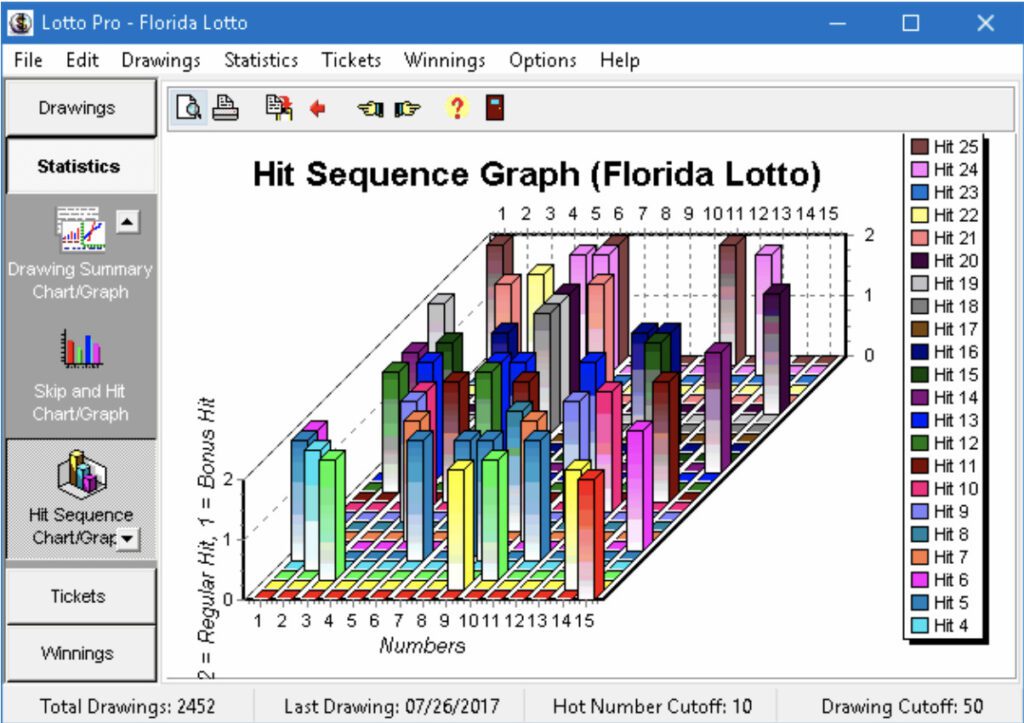 Ownership
Who Owns Lotto Pro?
Lotto Pro is owned and operated by a company known as Data Solutions based in Polk City, Florida. The firm has been in the lottery software business for over 20 years, since 1998 when the DOS version was released and required lots of technical skills to operate. At the time, it was known as Lotto Challenger.
With the introduction of the Microsoft Windows operating system, Data Solutions redesigned the software to be compatible with it. It was then renamed Lotto Pro. The firm has been working on the software since then to make it an excellent tool for lottery predictions, wheeling, and analysis.
How to Download
How can I get Lotto Pro
Lotto Pro can be downloaded from the developer's website for free but can also be ordered on a physical CD (if anyone still uses this kind of prehistoric media).
What we love about this software is its 15 days trial period where you get a test ride and see if it works before making a purchase. The trial version comes with limited features but should be good enough to give you an idea of how it works and what it does. For this review, we had to purchase the full version to test it thoroughly.
You can download the free versions here:
What does it do?
What does it do?
The software provides predictions for winning number combinations for hundreds of international lotteries. It's designed to use complex algorithms, and statistical analysis of the previous lottery draws to predict winning combinations in subsequent draws.
You will also find here full lottery draw results, various statistics, and a wheeling system to help you with choosing your winning numbers.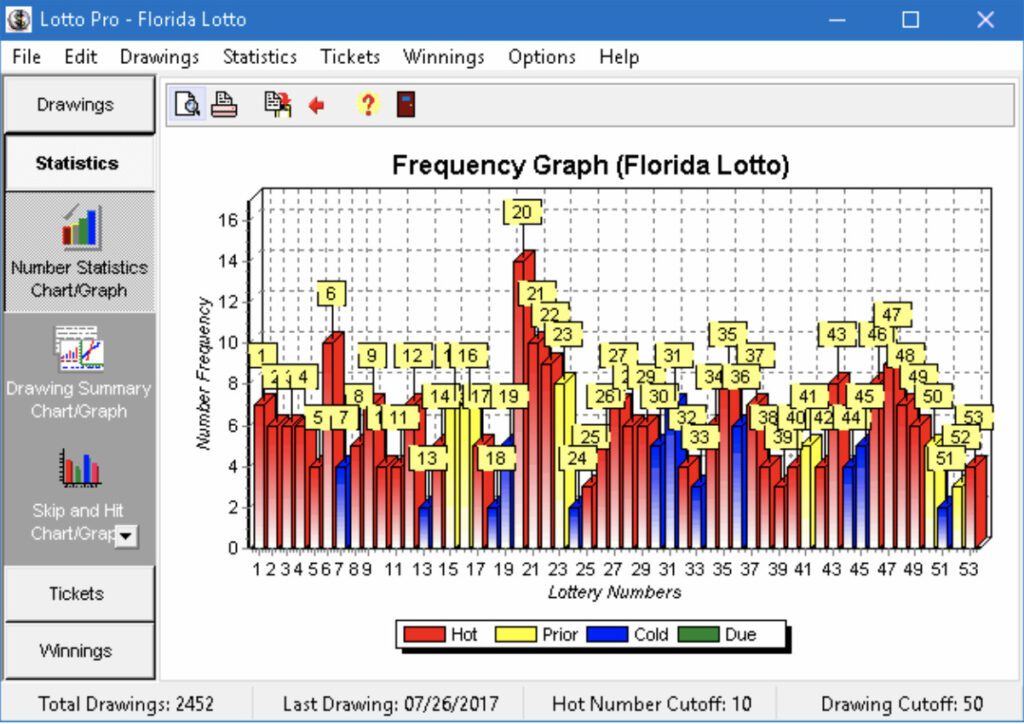 Supported Lotteries
Where can I use it and what lotteries it supports?
This software has up-to-date drawings from lotteries all around the world updated automatically after the draws take place which is great.
Some of the countries which appear on the list are United States, Canada, Australia, Belgium, Brazil, France, Germany, Greece, Hong Kong, Ireland, Malaysia, Mexico, New Zealand, Singapore, South Africa, Spain, Taiwan, and the United Kingdom.
Lotto Pro works with most lottery games. Here's a list of supported games:
Powerball
Mega Millions
Lucky for Life
Lotto America
Cash4Life
Pick 3
Pick 4
Pick 5
Pick 6
Pick 7
Keno
Is it legit or a scam?
Is it legit or a scam?
This software is legit and you will unquestionably get what you paid for with a money-back guarantee policy. Many people don't trust these systems but believe me, they can improve your chances to win and maximize your winnings if you know what you are doing.
We also believe that the Lotto Pro Lottery Software is safe to use. We used the software for quite some time and never had any safety issues.
Does it guarantee winnings?
While no lottery software can guarantee you a win, the better ones will at least provide you with more winnings than playing random numbers and so is the case with this software.
There are many examples of people winning a significant amount while using the system. Paul Hemphill from Hollywood, Florida, said he won $35 million US dollars playing Powerball. There are some other examples of people wining around half a million dollars. I don't know about you, but half a million dollars sounds pretty good to me. But are these testimonials real? Read further to find out how it performed for us.
How Easy is it to Use Lotto Pro?
The interface is quite simple. It doesn't seem cluttered and functions are nicely arranged. It has plenty of valuable charts with lots of analysis to help you choose your lottery number combinations.
Despite the simple interface, you may need to spend some time learning how the software operates. We strongly recommend using the manual first as it explains in detail how each of the functions works and what is achieved at the end. Luckily, there are lots of resources and guidance videos on their website to help you with that.
Overall, Lotto Pro is easy to use especially if you have prior experience with other lottery software.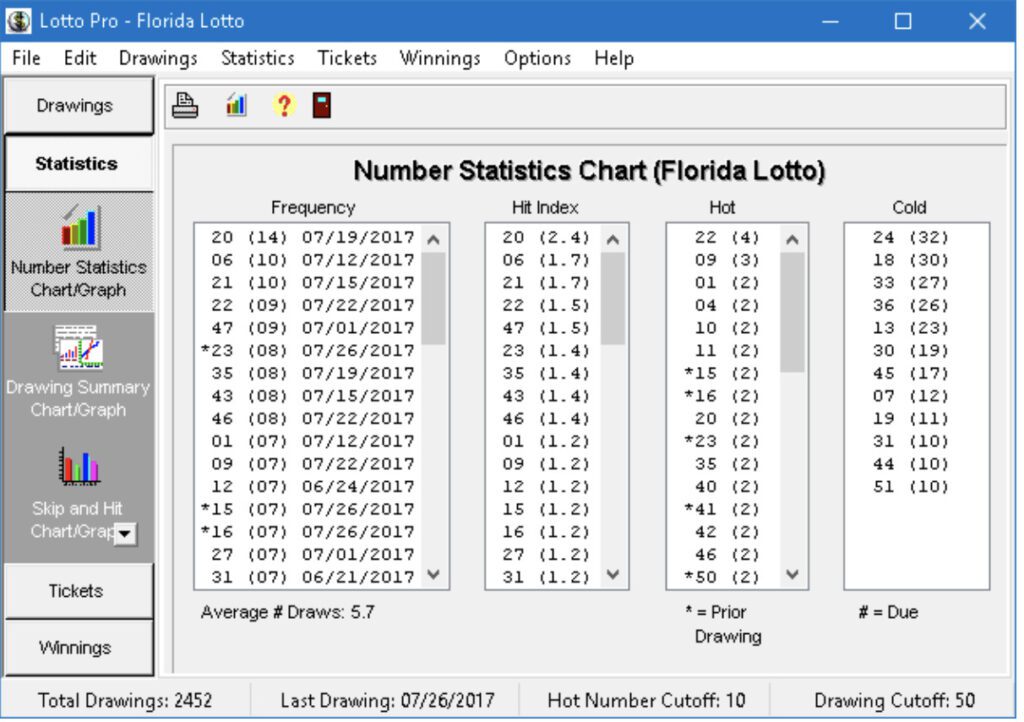 Pricing
What's the Lotto Pro Pricing?
If you like to use all features of this software then it's highly recommended to buy the pro version. With only $24.95, you'll have unlimited access to the software's analysis features, number predictions for hundreds of lotteries worldwide, and more.
Compared to other lottery prediction software, we found the pricing to be reasonable. It's not exorbitant and does lots of stuff, unlike competitors' programs. But if you're unsure about the purchase, you can still try the 15 days trial version to see what the software does.
The one-time purchase entitles you to use the Lotto Pro with all features and also provides program support. It also offers a 30-Day money-back guarantee, no questions asked.
Another factor you should consider before buying this product is that they offer a 20% discount via a coupon code when you first enter their website so you should definitely take advantage of this.
What do people say about the Lotto Pro Lottery Software?
Many people are pleased about it, and their earnings while using the system will keep them that way. However, not everybody is happy with it, and that is normal. Many people were arguing that you are not allowed to copy or export your wheeled numbers because they are permanently locked in the software, so if you like to have your numbers in an Excel spreadsheet, you would not be able to do it with the Lotto Pro software. Many people also argue that customer support is not the best, and they complain about taking too long to respond.
However, I could notice a common trend, most people are happy about it, and they say the software works with no problem; and most importantly, they see a positive impact on their number combinations. The good thing is that everybody can use the system. You don't have to be an expert; however, it is pretty evident that you have more chances of winning if you are more experienced. You probably know more about the lottery.
Some people said that understanding the graphs was somewhat tricky, but that is not related to the system being complex, but its analytics is. The analysis that the software uses is very complex, and that is why an average person could not do it and why we need a machine/software to do it. So, it is not that the system is hard to use and understand, but the math behind it might seem unknown for the people who don't know the system that well or is just getting started.
Final Thoughts
What do we think about Lotto Pro?
It all comes down to this question, should I buy the service or not?
From our experience testing this software, we quite liked how its various tools worked to generate winning predictions. Most of the predictions we managed to generate were about 20% accurate which is not bad at all compared to playing random numbers with a way worse winning ratio.
If you're not an experienced lottery player, we'd recommend that you start with the daily games with better odds of winning and then work your way up to the big ones like Mega Millions and PowerBall.
I believe that the software is helpful, the statistics are up to date and if you are looking to make some money on the lottery, I would give it a shot.
If you are up for more advanced Windows based software, you should definitely have a look at Sam Lotto which offers much more but at a higher price.
If you don't want the hassle to install and maintain a new software on your computer or you don't use Windows, then we strongly suggest to look at our highest rated web based system Beat Lottery.
I believe $24.99 should not be considered spending money but investing. There might be a better way to make money than to wait for luck, but why not go for it. If you happen to have a Windows device and some petty cash, I recommend you give it a try. You have way more to win than you have to lose.
Decent
Decent Windows based lottery software with plenty of features.
Amount of tools to choose from
7.5
PROS
Decent amount of tools and charts
Supports wheeling system
Acceptable price
Instructional articles and videos
One-off payment without any subscriptions
CONS
Only works on Windows
Design looks dated
Customer support not very responsive
May be difficult to use for first time users