Is the Lotto Prediction website a real deal? Let us unearth the truth.
Are you sick and tired of all the apps and software that promise to make you a multi-millionaire? We feel the same way! To make your life easier, we are here to help you with our reviews of as many of these tools as we can. A new entrant in this field is Lotto Prediction. There's a lot of information on the website, but how does it actually work? Can it help you predict the next jackpot?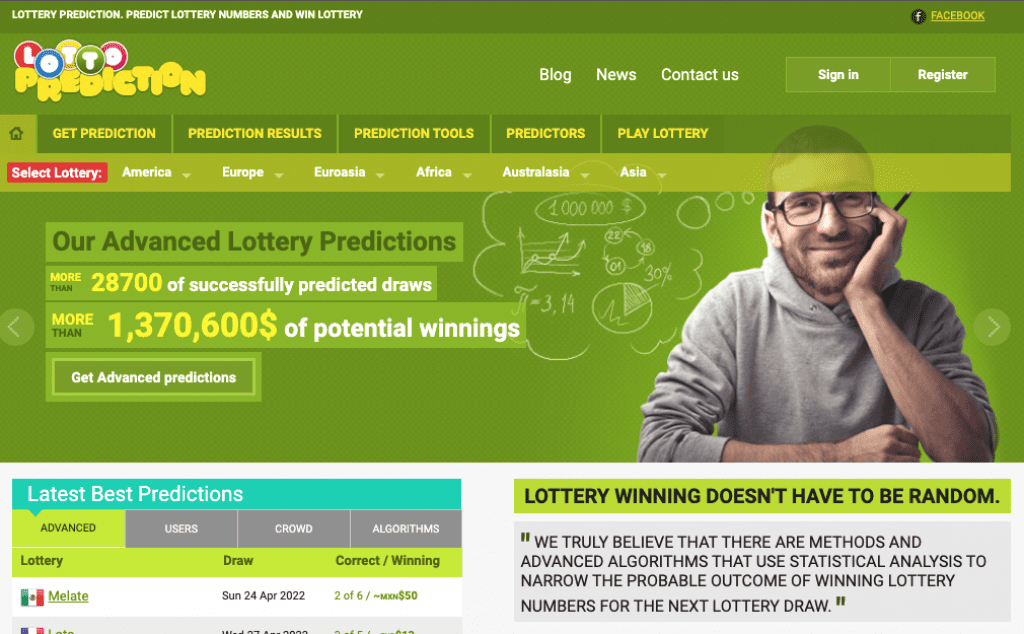 LottoPrediction.com was launched at the end of 2012. And it is exactly what its name implies – a lottery prediction website.
A self-proclaimed group of lottery fanatics runs the site. They want to create a specific area where lottery players from around the world could share their knowledge and help each other win. We'll examine LottoPrediction.com to see if it's worth your time and money to check it out.
Look and feel of the website
First thing you'll notice when you open the website is a punch in to your face with all the combinations of bright colours which are screaming "get out of here"! If you still managed to stay, you will have to spend a lot of time to figure out what exactly can you do there and what are all those numbers and charts which on first look don't make much sense.
What Exactly Is Lotto Prediction?
Lotto Prediction, as the name suggests, is a tool that helps you choose lottery numbers that are more likely to win. Nothing has changed thus far. Hundreds more software products make similar bold claims.
Now, as with many different types of lotteries, Lotto Prediction may stand out from the competition. We've got entries for games from all around the world, from North and South America to Europe and Asia to Africa and Australia.
How Does Lotto Prediction Work?
Players must first create a user account and then choose a subscription plan to access the site. For $1.99 each, you can get predictions for the next single draw; for $2.99 each month, you can purchase predictions for a specific lottery game; or, for $9.99 each month, you can purchase forecasts for all lotteries.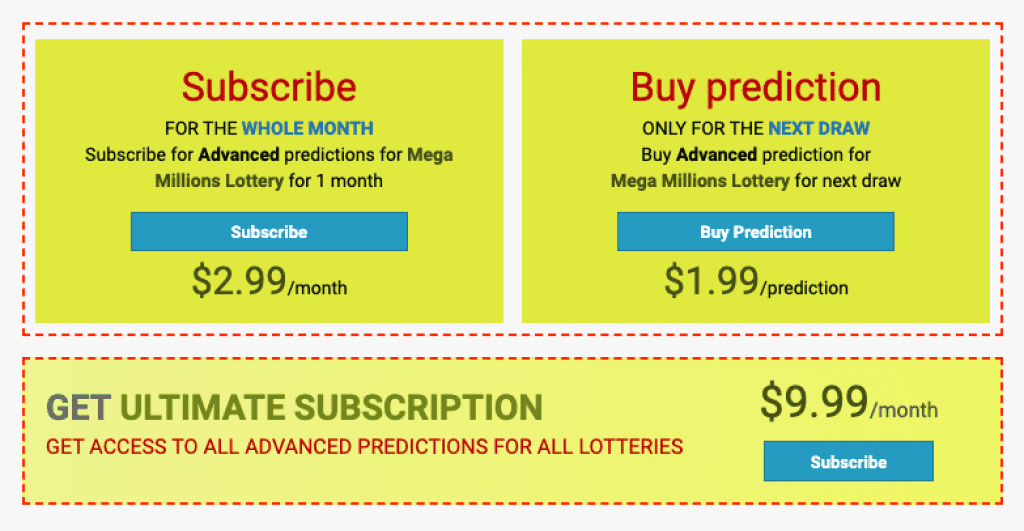 As soon as you've decided on your subscription plan, you'll need to select a forecasting method. You can use this webpage to get the next set of winning numbers in four ways:
Advanced Predictions – PAID
This method of predicting the next lottery numbers makes use of various mathematical and statistical data and algorithms. And it's been applied to numerous previous lottery draw results. Almost all lottery prediction software makes use of this standard system. They say it is their most successful prediction method and that those who use it are more likely to win.
User Predictions – PAID
In contrast to most other prediction systems, this one relies on the input provided by the players. Any users can make predictions. It is up to others to determine whether or not they want to use these abilities. Now, there is a lot of guesswork here. And we think it's far worse than relying on a statistician. When we looked at two separate lotteries, the user predictions section had a greater success percentage of winning than even the advanced prediction methods.
Wisdom Of Crowd Funding Predictions – FREE
There is a similarity between this system and the user predictions above in that it relies on data provided by site visitors. However, the end result is slightly different. A computer algorithm searches for common trends among all the user data before using these consensus predictions to determine the winning numbers.
Algorithm Predictions – FREE
We're not sure why this method is listed separately from the advanced prediction method. In addition to using mathematical and statistical techniques, this method generates winning numbers. Searches for patterns in number frequencies and frequencies are made using these techniques. The algorithm uses this data to predict which numbers are most likely to result in a win.
But hold on a second! Have we not seen this somewhere before? Yes we did! The original idea is taken from the legendary
Beat Lottery Predictions system
. This system uses system predictions generated by their AI and there's wisdom of crowds method which are simply user generated predictions put together and averaged to the most often predicted numbers.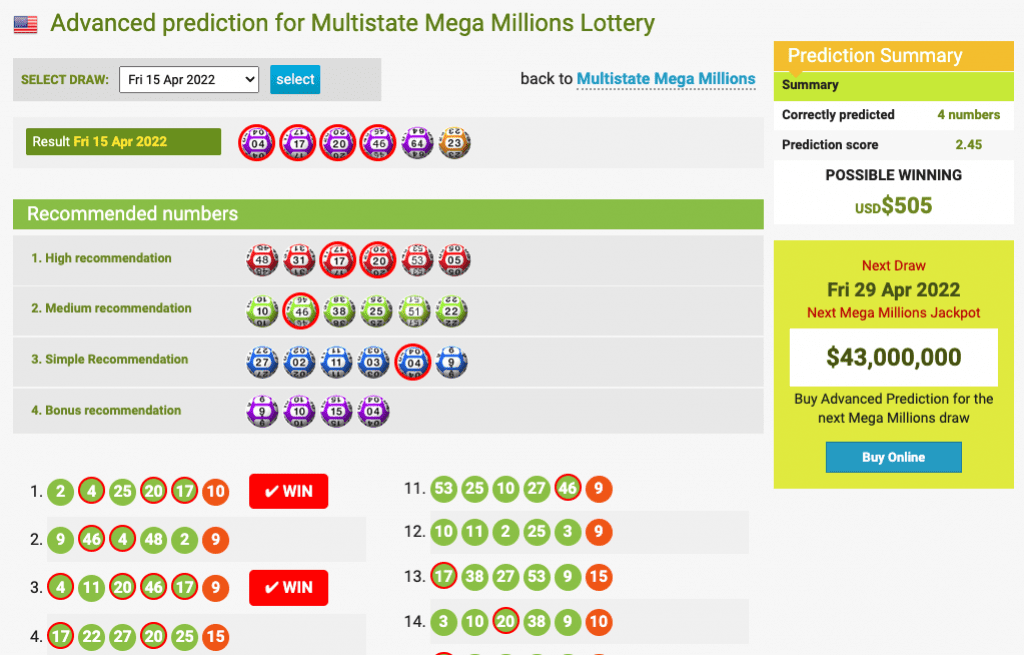 Is Lotto Prediction A Scam Or A Trustworthy Site?
This site is not a hoax, but we do not want to come out and say so. Because, in truth, it isn't at all. Do you believe that they can help you win the lotto? Or, that you can trust them with your money. Even if this may not be a scam, we strongly believe that it's a waste of time and money.
When it does work, it's more likely a fluke than anything else. We don't believe this site can accomplish what it says it can. When users forecast more accurately than experts, we know something is wrong with their perception. Because of this, we believe you would be better off purchasing a lottery ticket with your hard-earned cash.
What Are The Terms & Conditions Of Lotto Predictions?
It's not unusual for this kind of software to include similar terms and conditions. This lotto number generator, like all others, is ready to inform you that success isn't a given. There is a very high probability that you will not win anything if you decide to use the prediction tool.
The terms and conditions include a liability exclusion clause. This means that if you lose a considerable amount of money by depending on the platform's services, you cannot hold the website team responsible.
Only people over the age of 18 are allowed to use Lotto Prediction. A person must be of legal age to participate in a lottery if they live in a country where that age limit is higher than the standard barrier for participation.
Lotto Prediction's terms and conditions state that it is an entertainment platform with no warranties. This provision obviously diminishes the significance of the claims made on the website's homepage and other promotional areas.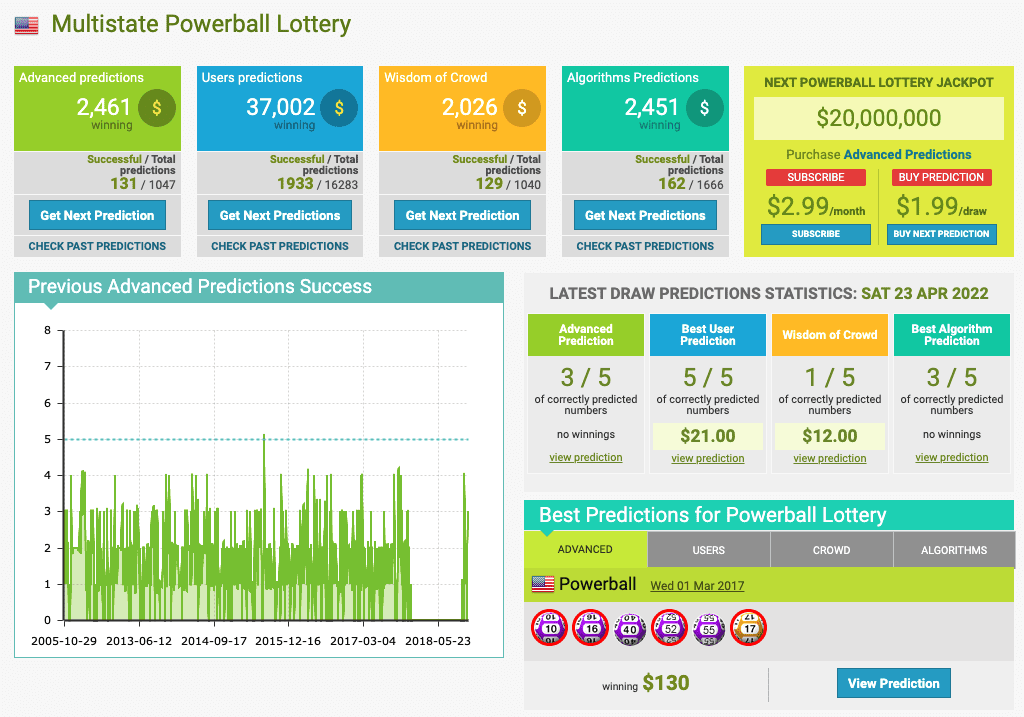 Who Is Responsible For The Website Lotto Prediction?
To get in touch with customer service, go to the Contact Us page, but you won't find a physical address or phone number listed there. To get in touch, you'll need to fill out a basic web form. Anyone who has any faith in the quality of their product will stand proudly behind it rather than remain vague and anonymous online, which should raise a red flag.
We tried to contact them several times regarding their system but we never heard any response. That can mean only one thing. They only want to collect your money and that's all. There's no support whatsoever and once you buy the membership, you are on your own.
You can find only a limited amount of information on the company's website's "About Us."
Only a few developers have built this "passionate lottery fans" website. That has to be the most basic and generic thing you've ever heard. You can find no information regarding the expertise or credentials of the individuals responsible for developing the advanced lottery prediction system.
Performing a Whois search on a website does not help. Because the buyer is unknown, you cannot purchase the domain by a single person, business, or organization. There is no information available about the individuals responsible for Lotto Prediction, including their names or the nation in which the company is based.
There has been no activity on the company's Facebook page or Twitter since 2012. If you're looking for help, you're likely to encounter difficulties. The utilization of these platforms, especially if you want to spend money on the solutions they offer, is strongly recommended.
Payment Alternatives
You can use only PayPal to make monthly subscription payments. Although this improves the site's security a little, we are concerned about one aspect of it. To cancel your subscription, you must do it via your PayPal account, according to the website. This raises questions about the quality of PayPal's integration into the website, as you can't cancel your paid subscription from the website itself. Our confidence in PayPal is well-founded. Many users have implemented this by several other well-known mainstream firms. As a result, we're going to treat this as it is.
Customer Support
A core FAQ section is available if you are looking for solutions to the most fundamental questions. Now, to get help with any concerns, you'll need to use the online form. You can find this under the contact section of the website. There are no alternative means of contacting customer service.
Conclusion: Lotto Prediction Review
There's no harm in signing up for Lotto Prediction for the sake of signing up. All you'll be able to see are other people's forecasts and do your own. Even though this may appear to be a fun and interesting alternative, it doesn't do anything to enhance the service to which you have access. Some more it may give you a headache pretty soon after seeing the unfortunate selection of the colours on the website.
While relatively cheap, investing in this software is a waste of money. Anything revolutionary or unique that can't be found elsewhere can be found on this website. It's not a good omen that the team has chosen to stay unidentified and make vague claims. Reputable companies don't hold back when it comes to presenting themselves and disclosing details about their background and expertise.
Not Great
Doesn't live up to its expectations to help you win the lottery. Confusing, terrible eyesore design, look up for better alternatives.
Can it help you win the lottery
1
PROS
Ability to post user predictions
CONS
Predictions are not better than playing random numbers
No customer support
Terrible site design