Is Lotto Guy Lottery System Legit Or A Scam?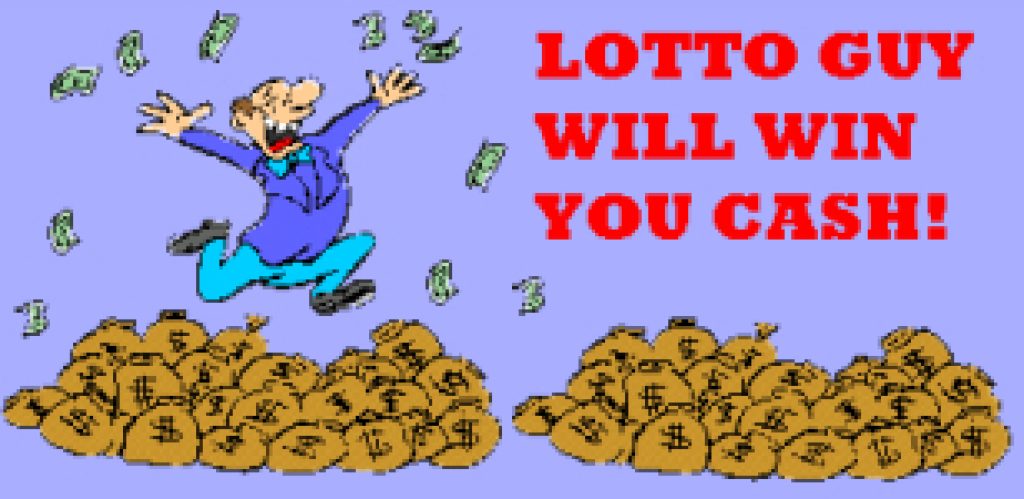 There's nothing new about lottery tactics that help you win at your favorite draw games. Since the beginning of time, they have been a part of the lottery culture. As a result, it is not uncommon for us to take a nap and reassess the situation later. It's because we are not thinking clearly during our encounter with a new strategy.
A new universal strategy for winning the lottery, Lotto Guy claims to make you more likely to succeed. But can it do so? Let's find out!
The Lotto Guy website's aesthetic has long been a point of contention. If you're unsure, take a look. You're a tough-nut if, after viewing the homepage, you don't feel dizzy. The Lotto Guy Lottery System does not make an effort to improve its looks or usability significantly. However, none of that matters at this time. If you have a good cause, you can look past the awful website. This is what we're going to find out today, as well.
However, we'll put the system's claims to the test in the next section of this article. A lottery system that promises to do a lot will be examined in this Lotto Guy Lottery System review to discover how it works and whether it's even worth looking at. This Lotto Guy review takes a look at that.
What Do They Claim
Baseless Claims Made By Lotto Guy System
The Lotto Guy Lottery Method is slightly different from other lottery prediction systems that we've studied. It plainly states an estimate of how often you can anticipate winning while utilizing the system. The Lotto Guy Lottery System has a success rate of 30 percent. This is based on the data acquired from users of the system.
Without harping endlessly – and we do mean forever – about how much more frequent wins there are with the Lotto Guy Lottery System, the site explicitly claims that at least 95% of all other lottery methods. However, this has never been tested or validated.
Moreover, the website boasts that Lotto Guy's mathematical software was named the best. We're not sure what that signifies if anything. Nobody knows who ranked what or how many products were assessed, and there are no credentials or certifications to back this up.
In other words, things aren't going so well for Lotto Guy. It doesn't appear to be a well-developed product, with good warranties and true, particular information. For one, it starts with the horrible eyesore of the page.
How Does It Work
How Does The Lotto Guy System Work?
For one, there is no software involved in this technique, nor is it intended to be a lottery prediction program. Instead, you'll have access to a website that seems like it was built in 1996 after acquiring the system. Now, this has the same free hosting provider as the main system website. Also, this one also happens to have an .net domain name.
On logging in, you will see a rudimentary table with various options on choosing your numbers. It depends on whether you are playing in a choose 5, 6, or 7 lotteries. Do remember that these are only suggestions, so feel free to take them or leave them as you see fit.
You might be wondering what role the system plays in all of this—the end of the story. If you follow every recommendation in this guide, you'll see a 30% increase in your winnings.
Because these proposals have no rationale or explanation, you'll be disappointed if you're looking for them. In the absence of an explanation, you are expected to accept these recommendations as gospel and believe that they would somehow boost your odds of winning by 30%.
Who Is The Target Audience?
They target lottery players who seek a better chance of hitting the elusive jackpot. Anyone desperate enough to fall victim to this evident con will lose everything. This kind of scheme tells individuals what they want to hear to get them to pay over their money.
Terms
Terms Of Agreement For The Lotto Guy Lottery System
What if we told you that the terms and conditions for The Lotto Guy system were poorly written? Since PayPal is being used to process the payment, the terms and conditions of that service govern it.
You're also being cautioned that the formula doesn't guarantee winnings. This is a standard disclaimer. But it does little to improve the trust of a product that has already produced a terrible first impression on customers. And our Lotto Guy review kind of says that too.
Is It Worth It?
Is The Lotto Guy Lottery System Truly Worth It?
This system is a joke, in case we haven't made that clear yet in this review. This system is a joke, end of discussion. We believe that burning a garbage can full of $19.95 would offer you a better chance of winning the lotto than adopting this system ever could.
In our opinion, there are numerous online user evaluations praising this system, and we may have overlooked these. You may rest assured that we've read all the reviews and taken notice of the overwhelmingly positive feedback this system has received. We could have phrased things differently if we believed these evaluations were genuine. All of the evaluations we saw online appear to have been created by the same people who are trying to market this sham of a lottery.
A few review sites don't give the Lotto Guy Lottery System high marks. However, we found out that they were selling other systems. So, they weren't a trusted review site in the first place. But most of them are utter garbage, so they weren't one of the trusted review sites anyways.
Security
How secure is the website?
Not secure at all! Firstly it doesn't support HTTPS connection which is another red flag. Sites without secure connection can not be trusted.

Some more, it contains programming errors which are freely displayed and from the looks of it we can see that it's build using PHP language.

There also seems to be another website with exactly the same content created using free website builder Tip Top Website and can be found on this url: http://www.tiptopwebsite.com/lotto It has slightly different but same eye devastating design.
After going to PayPal on both sites, they all point to "kym_ber@msn.com" email so based on this we assume both sites were built by the same person.
Final Thoughts
Conclusion: Key Takeaways!
In the end, we won't be forgetting the Lotto Guy Lottery System any time soon. Because of this system, if we're feeling down, we'll always remember to check out the free domain for quick laughter. Brent Morand is the person who is trying to scam people out of their hard-earned money. We're not saying this to be harsh, but to be honest. We never expected to find statements as absurd as those of so-called lottery expert Richard Lustig. But Lotto Guy has managed to do that.
For those considering giving this lottery system a shot, our advice is simple: don't do it. Years of lottery play and product reviews have taught us to discern between what works, what's legit, and even what's merely plausible. Unfortunately for all of us, Lotto Guy's Lottery System raises more questions than answers.
In addition, we dislike the lack of conviction and transparency. Anyone who has built a product they are proud of will show it. It's also possible that a limited demo version of the software will be available to offer potential buyers a taste of what the product is like.
Based on what we've observed, we can't endorse Lotto Guy as the next lottery-winning strategy to try out. We can give a forgiving 1 out of 10 stars to the Lotto Guy System. This is because of its official website's false advertising, discrepancies, and general lack of openness.
Avoid
One of the worst sites we've ever seen with equally bad system. Stay away.
Ability to improve odds of winning
1
CONS
Misleading claims
Won't improve your odds to win
Non existent support
Terrible website