Lottery Syndicates: What are They and How Do You Find One for Yourself?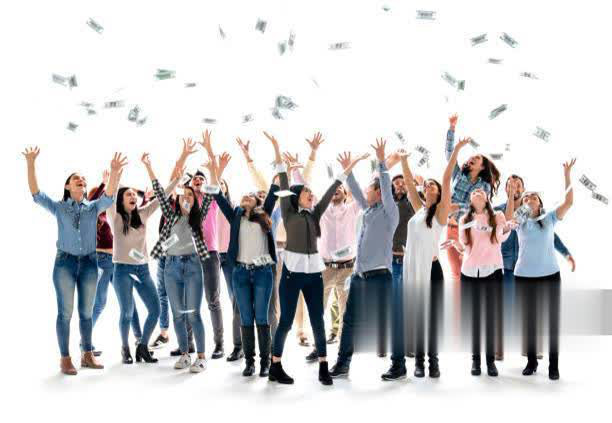 There are millions of people who play the lottery and fantasize about winning the money. However, the odds to win could be as high as 1 in 300 million (depending on which lottery you play). This makes it extremely hard to hit the much-desired jackpot. Yet this does not prevent people from spending their money to purchase lottery tickets, dreaming of taking the money home and trying to become the biggest lottery winners.
To increase the odds of winning, many come up with various tricks and tactics. Undoubtedly, luck plays an integral role in securing a lottery, but one can always use stats and other intelligent tricks to determine the winner. One of the most recent techniques emerging among people is lottery syndicates. Let's find out more about it and how you can benefit from it.
What Is A Lottery Syndicate?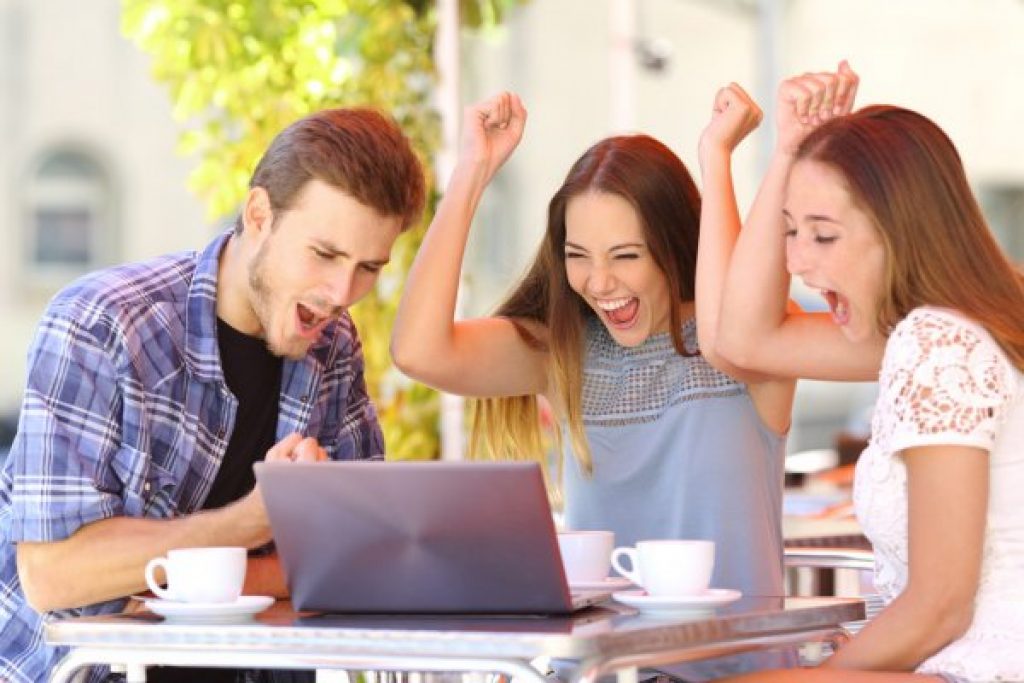 In a lottery syndicate, also referred to as lottery pools, a group of individuals come together to participate and play the lottery. They enter the lottery draw as a group to increase the chances of winning. This group buys lottery tickets from a joint account and, after a win, divides the reward among themselves.
The entire group pools in their money and buys multiple or bulks of lottery tickets. As per the contribution, they divide the prize in proportion. Lottery syndicates have a greater chance of increasing your odds of winning. There are huge jackpots on offers that are enough to share with other people.
Usually, in lottery syndicates, the group consists of family, relatives, friends, and even co-workers. However, there are online sites that offer professional syndicates where strangers join the pool.
Out of all the strategies used to win the lottery, whether playing with lucky numbers, unique formulas, or birthdays, lottery syndicates are the most effective and fun.
How Do Lottery Syndicates Work?
A syndicate group has like-minded people, usually ranging from 5 to 15 participants or even more, who come together to purchase lottery tickets. Every individual contributes money for the fund to buy a large number of tickets.
The group needs to elect a syndicate leader who oversees the entire process. The leader is responsible for collecting the money to purchase lottery tickets and in case of win to divide the prize money equally.
Joining an online lottery syndicate has become very common nowadays. Online lottery sites which are legit and legal provide free registration for people wanting to form a syndicate. After creating your account, you can head over to their syndicate section and compare it simultaneously with other top online lottery syndicates.
Lottery syndicates cost a tad bit more than entering the draw on your own. Nevertheless, since you'll pay a lot more lines for the fraction to the actual cost, you can increase your chances of winning without spending much. If the syndicate wins the jackpot or any other secondary prize, the syndicate members claim the reward based on their share amounts. Consequently, if you want to win more money, you need to buy even more syndicate shares.
The History Behind Lottery Syndicate
Although the idea of a lottery syndicate may seem recent, it is not. Lotteries have been around since the era of the Chinese Han Dynasty, and lottery syndicates are centuries old. The first form of the collective lottery occurred in England around the 18th century. When the state lotteries in England priced out too much for the public, people began buying shares of tickets instead.
Organized lottery syndicates became more prominent after the emergence of government and state franchised lotteries across the world. Both online and offline syndicates are increasingly popular among lottery players in recent years.
How To Form A Lottery Syndicate?
The idea of forming a syndicate in the first place is that the more tickets purchased, the greater are the overall chances to win since lotteries are a game of probability. In a syndicate, the members come together, spread the cost of buying tickets, and share the winning equally.
You can take part in an existing lottery syndicate or create a new one. For instance, you can join an established syndicate at the workplace by agreeing to a weekly or monthly contribution. If you want to form a new lottery pool, check out these basic steps:
Gather people you know that are interested in the lottery. Remember, there are age restrictions to play the lottery. Store their names and contact details. Appoint an administrator or a lottery syndicate manager.
2. Note the date you created the syndicate.
3. Decide the game you are playing, like PowerBall, Mega Millins, Lotto, EuroMillions, and more and which draws you will enter.
4. Confirm how much each person has to pay, whether it is weekly or monthly
5. Calculate the cost of each person's stake and when they are due to pay for their tickets.
6. Decide upon the winnings, how much each member will receive, and who will collect the prize money.
7. An agreement in scenarios wherein a person from the lottery syndicate decides to leave or refuses to pay on time.
8. Decide on an agreement on whether the group will remain anonymous or go public in case of a win.
9. An agreement over small wins.
The administrator of the syndicate plays a vital role from the start till the end. They must draw up a written agreement with clearly stated rules, including picking the lottery numbers. The agreement must also promise to distribute the money among the members.
Every player should read the agreement or syndicate form carefully, confirm its rules and sign it. One can also have an independent witness, such as a solicitor who can witness the signing of the agreement.
When a group has signed the documents, the process becomes even more straightforward. It prevents potential disputes and conflicts from occurring among the members. The administrator's responsibility is to keep the agreement up to date, store the copy safely, and give documents to new members who join the syndicate. To avoid any misunderstandings, here are the additional commitments of a syndicate administrator or manager:
– Ensure each member pays for their tickets on time.
– Purchase tickets and keep them safe, excluding online tickets that are automatically secured.
– Regularly checking tickets to see if a syndicate is due for a prize.
– Collecting the winnings and sharing them among members as agreed.
If possible, you can also appoint a second member of the syndicate to assist the manager in double-checking everything.
Amidst all the rules and regulations, don't forget about the fun part of forming a lottery syndicate. You can make your syndicate personal and enjoyable by giving it a name, and doing so can also bring all the members together so that it feels like a real team or group.
What Are the Advantages Of Lottery Syndicates?
Lottery syndicates are not limited to only increasing your odds of winning. One of the biggest pros of joining a syndicate is that the amount can go up to millions of dollars. Depending on the lottery numbers and the shares you hold, you can still avail yourself of a generous sum even when you don't hit the jackpot.
Moreover, if you are part of a lottery syndicate, you have a better chance of staying anonymous. Most of the time, the media is out to get anyone who wins the prize alone. They may disrupt your privacy and look for any dramatic story to label you. Luckily, you can stay low in a lottery syndicate and even dodge any fake relatives coming for your money.
When you play the lottery through online or established syndicates, you can meet new people, form social networks and have fun together as a community.
How To Manage Lottery Syndicate
It is very important to be on top of your syndicate when it comes to managing it. You certainly don't want to write all the numbers on the paper and then keep manually checking the results after each draw.
There are much better ways to manage it and one of the best tool we found was on Beat Lottery website.
Firstly I created a FREE account on the BeatLottery USA website which supports biggest USA and Canadian Lotteries. For European / UK lotteries there is BeatLottery UK website instead which does exactly the same thing.
Then I went to TICKETS management and created my dream team lottery syndicate and added all tickets from all 10 members who joined my syndicate.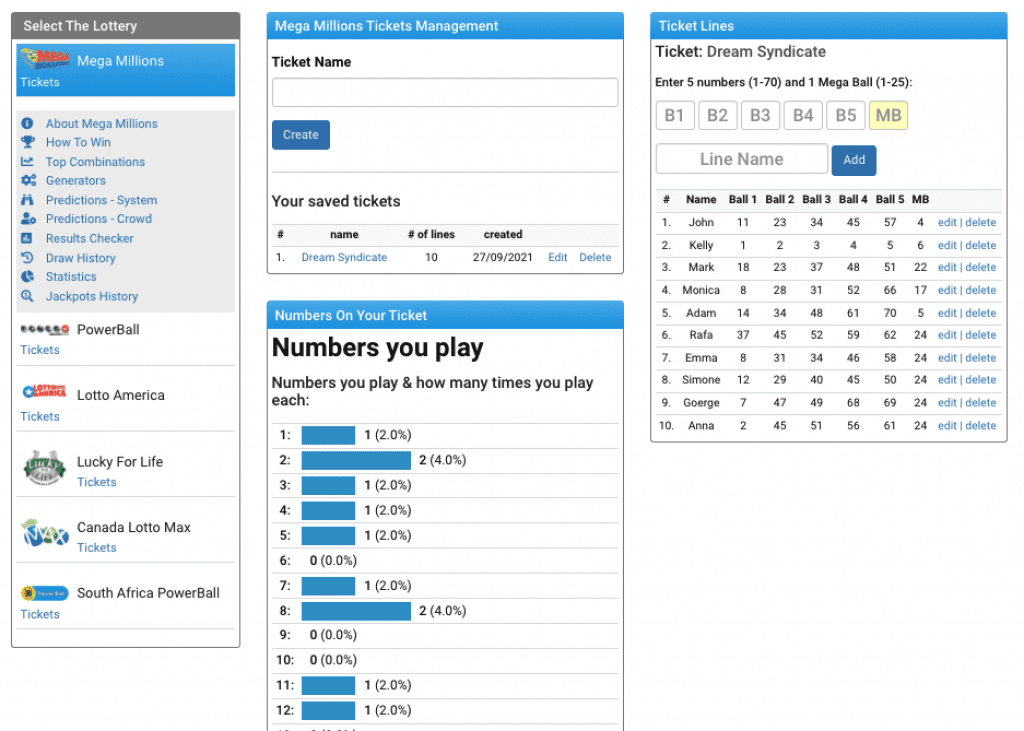 It was really easy and I could immediately see what numbers are we plaiying and whether we are covering enough and not repeating too many.
Then I clicked on WINNING PATTTERNS and it took me to detailed past draw histories of all my saved tickets where it showed me what prizes and how much we won. Just with a single clicke of a button – so simple!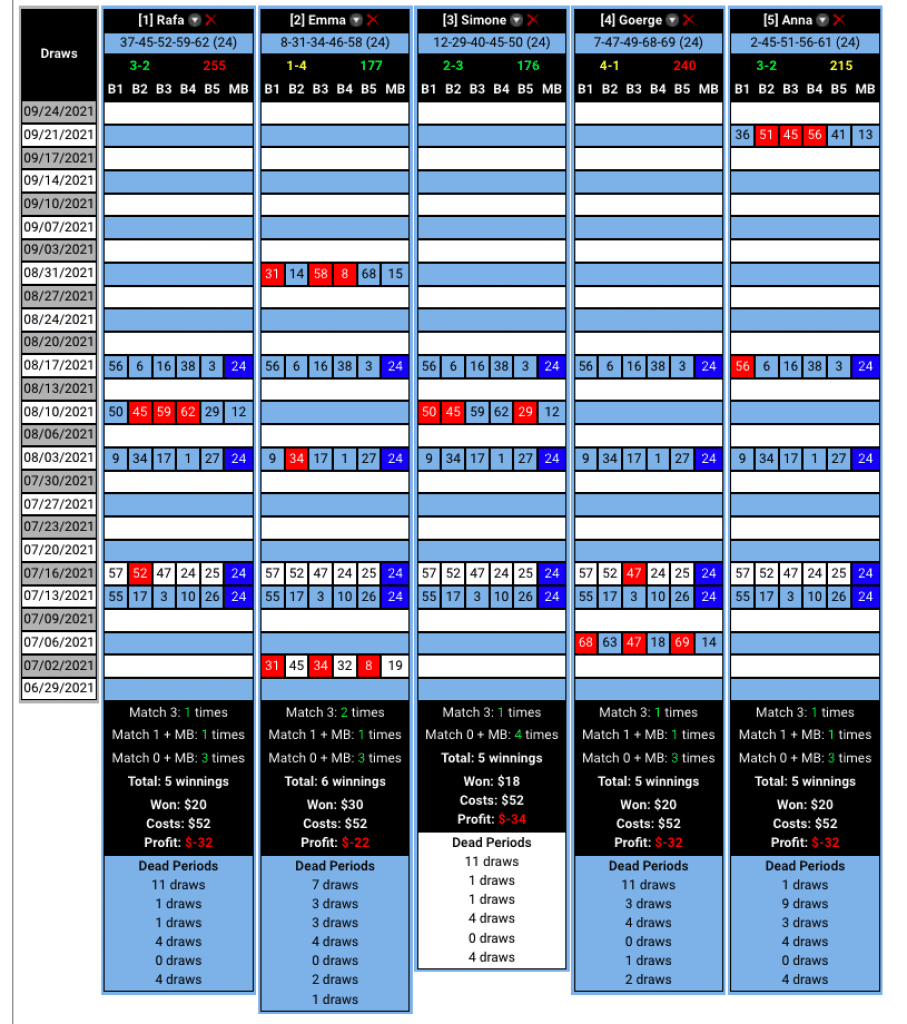 I was then paying with some number generators which claimed to improve the winning odds and after cross checking with what I had before and after I can tell that the historical prizes were much better than selecting completely randomly numbers.
I really like this tool and some more most of it is free so I can defintiely recommend as a tool of choice to manage online lottery syndicates!
Top Lotteries Which Offer Syndicate
Check out these top 5 lottery syndicates available to increase your chances of winning:
EuroMillions Syndicate
With more than a dozen winning tiers, EuroMillions is the most famous European lottery. It is a traditional lottery with tempting prizes, perfect for winning a considerable amount of money. Moreover, the jackpot comes with a capped maximum sum, increasing your overall odds of winning it.
More information about forming a syndicate can be found on the official UK National Lottery site syndicate page. You can also download a Free Lottery Syndicate Agreement.
You can join EuroMillions lottery syndicates on the following sites:
Mega Millions Syndicate
Mega Millions Syndicate is a popular US lottery available throughout the world. For the syndicates, you can find a long list of them on well-known online providers. Mega Millions offers a massive range of syndicates and provides two draws per week with guaranteed jackpots of $40 million.
You can join Mega Millions lottery syndicates on the following sites:
US PowerBall Syndicate
The US PowerBall syndicate typically comes in many possible variations. Anyone who wants to participate in the most popular lotto in the world can go for US PowerBall. People win most of the biggest jackpots in this game.
You can join PowerBall lottery syndicates on the following sites:
Italy SuperEnalotto Syndicate
SuperEnalotto, an Italian national lottery, allows players to participate from all over the world. It has three sessions per week and tempting jackpots. Aside from having affordable tickets, you can quickly increase the odds in this lotto with syndicate play. The biggest European jackpots were won through SuperEnalotto.
You can join Super Enalotto syndicates on the following sites:
EuroJackpot Syndicate
The widely available EuroJackpot has syndicates with different buy-ins for players. It means you can choose your desired stake easily. Those looking for lotteries with many prize tiers can go for EuroJackpot Syndicate, which also has tempting jackpots.
You can join Euro Jackpot syndicates on the following sites:
Final Thoughts
Lottery syndicates are a great option to increase your chances of winning and claim a good amount of money. They are also fun way to play the lottery. While not required, it is a good idea to sign a lottery syndicate agreement with some rules in case the big win comes so everyone knows that they will get their fair share.
Have you won a lottery via syndicate? Let us know and we may post your story.